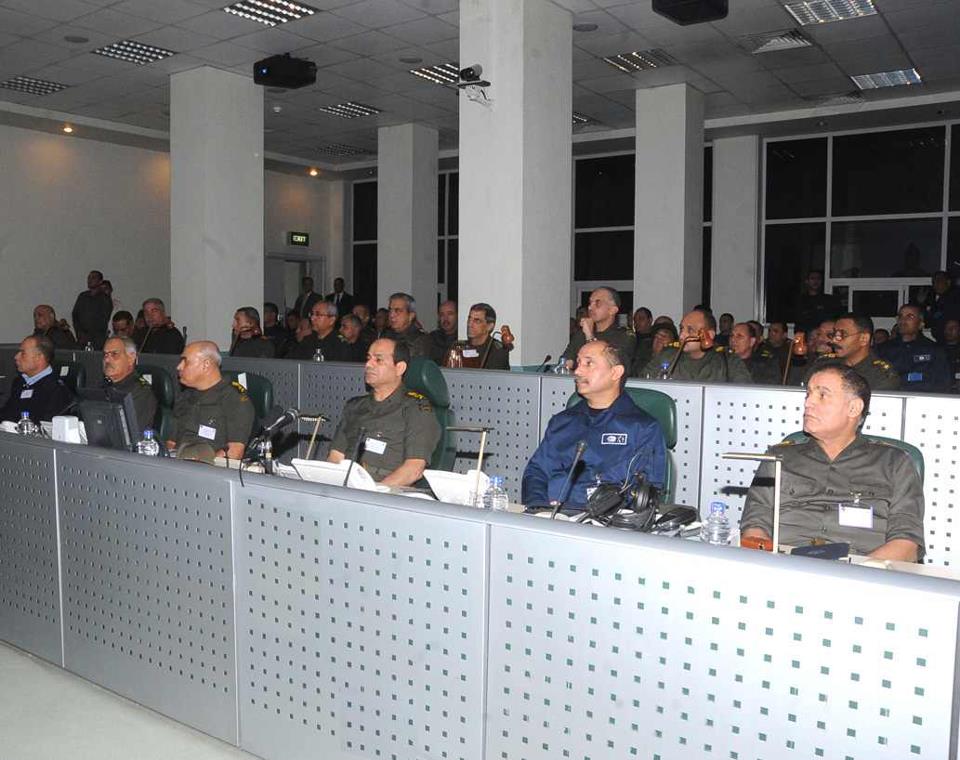 The arrest powers that the president granted this week to the military only apply at polling sites on the days of the constitution referendum, Armed Forces spokesperson Ahmed Mohamed Ali told Turkish news agency Anadolu Thursday.
The power to arrest civilians is "not absolute, but starts with the beginning of the referendum day and ends with it, and only in the polling stations," he said.
President Mohamed Morsy's decree Sunday ordered the military to assist police forces in keeping security and protecting vital establishments until the result of the referendum is announced. After activists and human rights groups raised concerns that the practice would revitalize military trials for civilians, a presidential statement on Tuesday said that any citizens arrested by the army during the referendum would be tried before a civilian court.
The referendum is scheduled to take place over the next two Saturdays, 15 and 22 December. Half of the nation's provinces will vote on each day.
"The army is only responsible for securing citizens during the voting process, and does not extend beyond that, in order to face any cases of assaults against voters or attacks on polling stations," Ali explained.
Ali denied that the law could empower any member of the Armed Forces to arrest a citizen regarding incidents unrelated to the electoral process.
"The army has nothing to do with politics, because that's not our job," Ali explained. "We want citizens to vote with safety."
Civilians arrested by the military "would likely be referred to the Public Prosecution," he said, unless there is an attack on Army members, in which case the aggressor would be referred to the military prosecution in accordance with the law.
Despite widespread objection to the practice, military trials of civilians were common during the interim rule of the Supreme Council of the Armed Forces.