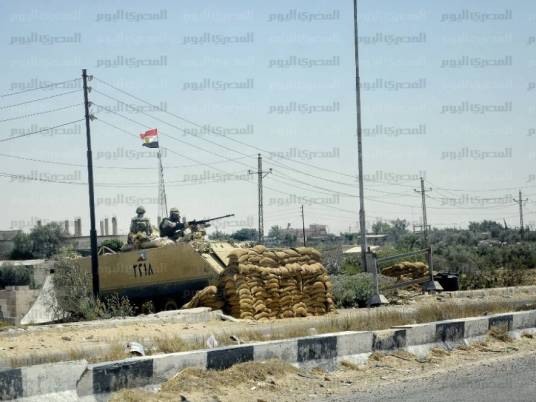 Egyptian army forces are chasing a car driven by four suspected militants in the neighborhood of Al Masaaid in Sinai, a source in the army told Egypt Independent. The militants managed to flee after mutual gunfire.
Eyewitnesses said that there was heavy gunfire during the car chase.
In another incident, a soldier, 22, was shot in the shoulder while stopping weapon smugglers at the Egyptian borders.
The source added that, "border security personnel managed to stop the smuggling but the perpetrators ran off, shooting one soldier in the shoulder."