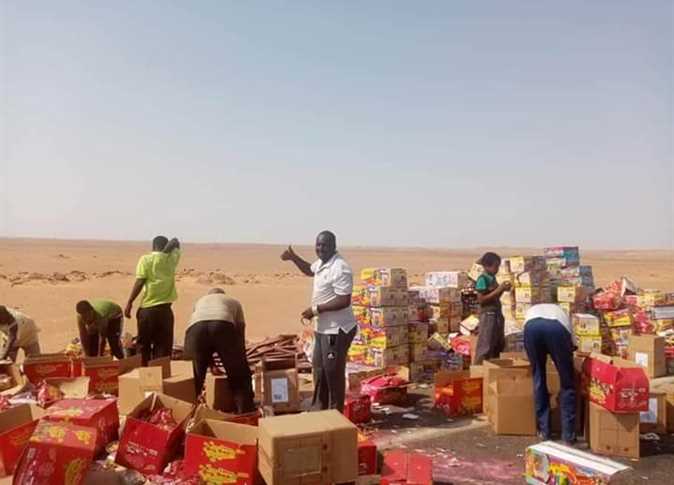 A truck loaded with tons of chocolate headed to Sudan rolled over on the Aswan-Abu Simple International Road on Sunday, in front of Wadi Karkar Village entrance, with the driver falling into a coma brought on by heatstroke.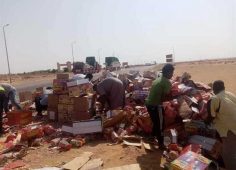 Villagers rushed to the scene to attend to the fallen driver and retrieve the fallen shipments.
One of them, Alaa Bahr, explained his view that the driver was "a passerby in front of our village; we could not leave him alone. We should help anyone, whatever their identity, if they are in distress."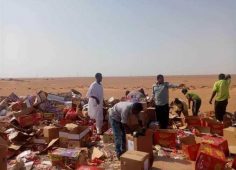 He added that the villagers brought an ambulance to retrieve the driver, and then attempted to retrieve the truck's goods, estimated to be worth three million LE.
According to Bahr, the villagers stayed at the scene from morning to night retrieving as many shipments as they could.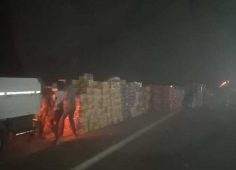 "The most important thing for us was to save the driver's life, protect the shipment, and open up the international road," he explained.
The villagers were more than ready to bring water and shelter the injured driver, Bahr said, adding that all they wanted was to ensure that he would enter and leave the village safely.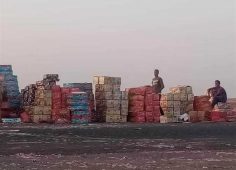 Edited translation from Al-Masry Al-Youm