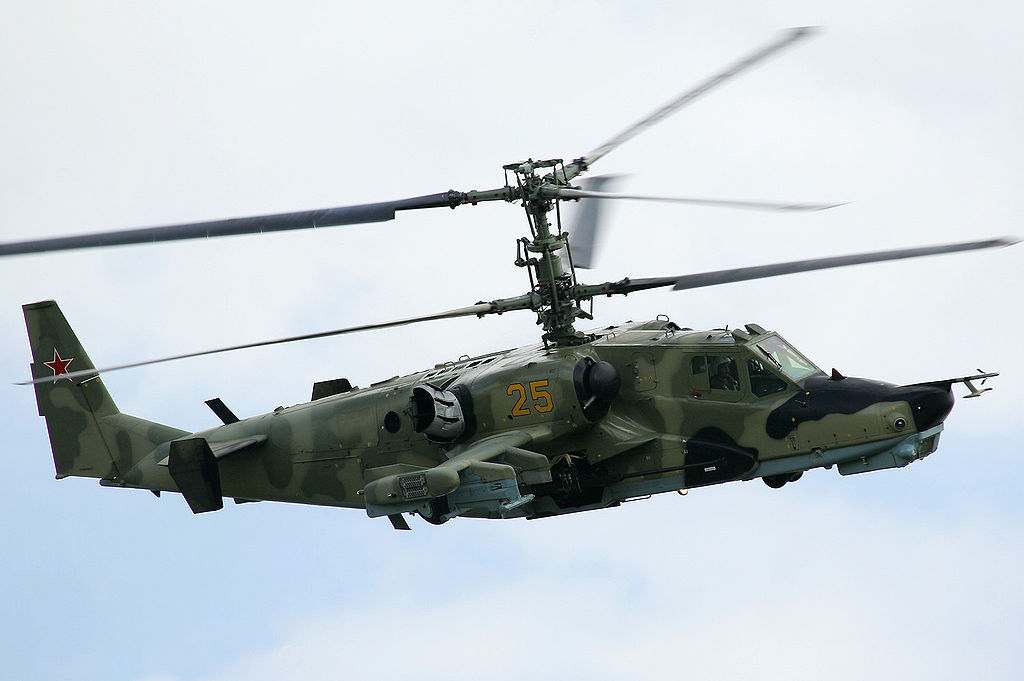 As part of a bilateral agreement signed in 2015, Egypt's Air Force will soon be enhanced by a delivery of Kamov Ka-50, a Russian-made single-seat attack helicopter, Russian Deputy Prime Minister Dmitry Rogozin said.
According to state-run Russia Today, Rogozin's statements came during a press conference on Friday during which he was questioned about the delivery date for the first batch of Kamov Ka-50.
The 2015 deal stipulates that 46 "Black Shark" helicopters will be delivered to Egypt. Recently, the head of the Kamov Ka-50 manufacturer Andriah Bogsinki said the first batch will be delivered in summer 2017.
These helicopters are enhanced by state-of the art arming technologies, including electro-optical observation and laser targeting system, Arbalet-52 radar, reconnaissance and detection targets, as well as anti-tank and ship missiles.
Earlier in February, Russian news agency Sputnik reported that Egypt will receive some 50 MiG-29 fighters from Russia, as scheduled in 2020.
Russia's contract on the delivery of MiG-29 fighter aircraft to Egypt is in keeping with its schedule, deputy director of the Federal Service for Military-Technical Cooperation (FSMTC) Alexei Frolkin said.
"The delivery will be carried out within the period set out in the contract," Sputnik quoted Frolkin as saying at the IDEX 2017 exhibition in the United Arab Emirates.
The contract, reportedly initiated after Russian President Vladimir Putin's meeting with Egyptian President Abdel Fattah al-Sisi in February 2014, would be the largest order for the MiG-29 jets in the post-Soviet period.
Russia's Vedomosti newspaper in May 2015 reported that the jets were going to Egypt as part of a $3.5 billion arms deal signed by Putin and Sisi in April 2015.