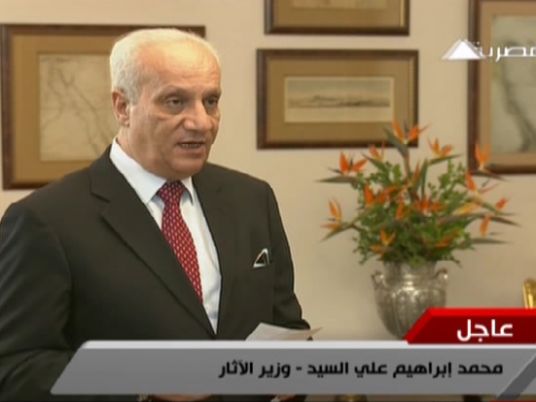 The Archaeological Ports Unit, affiliated with the Antiquities Ministry, managed to thwart an attempt to smuggle 44 antique coins, which were in possession of a German citizen who tried to smuggle them outside the country, said Minister Mohamed Ibrahim.
Ahmed Rawy, head of the central administration of the unit, said the seizures include two coins which date back to the Greco-Roman era, in addition to the four coins belonging to the Islamic era, two of them with the inscription "There is no god but Allah."
Two other coins are inscribed, "coined in Constantinople," and five "coined in Egypt."
The seizures also include 12 coin dating to the era of Sultan Hussein Kamel, 9 coins to the era of King Fuad I, 10 to the era of King Farouk I, in addition to one coin dated to 1947 (1399 Hejra year).
Rawy noted that the coins have been confiscated, in preparation for exhibiting them in a specialized museum.
Edited translation from MENA