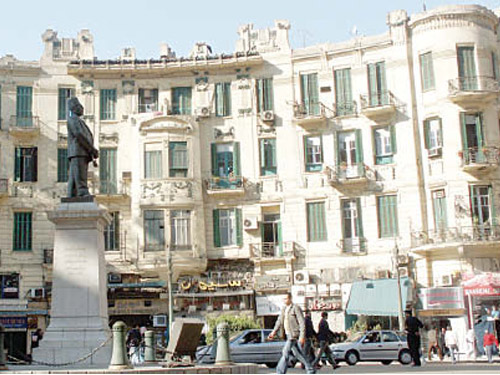 Cairo authorities have given conflicting accounts surrounding the closure of the so-called "atheist" coffee shop on Falaki street has stirred controversy in media and social media platforms over the past two days.
Major General Gamal Mohamed Mohie, head of the Abdeen district, said he made the decision a month and a half ago after receiving several complaints from inhabitants of the building of the coffee shop and other neighboring buildings over suspicious practices by the coffee shop customers, especially after midnight, claiming they were atheists and satanists.
After receiving permission from the governor, Mohie said that security troops raided the coffee shop on 10 November and closed the premises. Bassel Mahmoud, the coffee shop owner, the governor says, was arrested with drugs in his possession and remains in custody. Authorities say the coffee shop did not have a license.
Meanwhile, a statement by Cairo governorate on Monday attributed the closure of the coffee shop to violation by the coffee shop owner who turned a housing unit to an unlicensed coffee shop, extending it to the pavement, which hindered passage of passers-by
Owner of a neighboring kiosk said the coffee shop owner was released on the following day of his arrest and opened another coffee shop at another place. He denied any strange practices made at the coffee shop.
Abdullah Zaher, the previous owner of the coffee shop, denied that it turned to place for satanists or atheists as rumored indicating that the coffee shop was similar to thousands of coffee shops in the downtown area.
"I first opened the coffee shop in 2012. It used to be a place for Egyptian and foreign youth artists. We drew graffiti on the walls, which were ruined. After the contract ended, the owner wanted to raise the rent value, so I moved to another place and Mahmoud replaced me," Zaher said. "He opened a door from the street side and turned it into a regular coffee shop. He removed all the graffiti so as to be a place for everyone," he added.
Such controversy, according to Zaher, erupted after a media report described the coffee shop as place for atheists, although the TV host apologized on the following day and made interviews with some of the coffee shop goers who denied any strange practices being made there.
Edited translation from Al-Masry Al-Youm