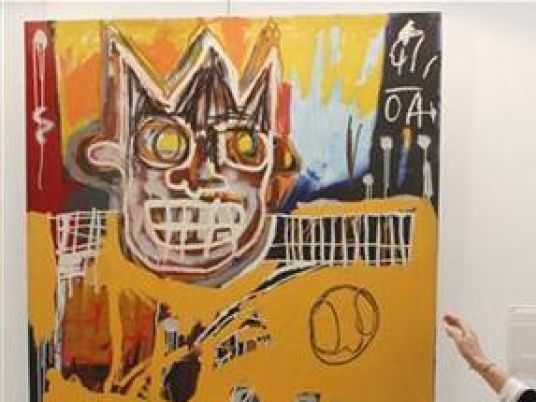 A painting by Jean-Michel Basquiat, whose works command multi-million dollar prices at auction, was taken by its legitimate owner from a Paris apartment, French police said on Saturday, and had not been stolen as they previously stated.
The painting, which French media said was worth around US$10 million, was reported missing by a woman after she returned on Friday night to the property, close to the Elysee presidential palace.
But its disappearance was due to a family issue, police said. The prosecutor's office said the woman was in divorce proceedings.
Basquiat, an American artist of Haitian-Puerto Rican descent, died in 1988 aged 27. In 2013 his painting "Dustheads" fetched a record $48.8 million at auction in New York.