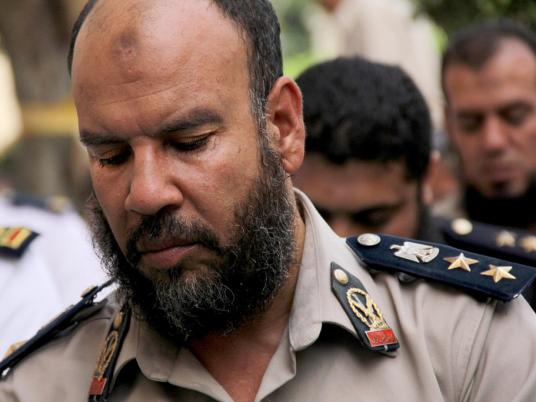 Dozens of bearded police officers descended on Abdeen Palace in downtown Cairo on Friday to demand their reinstatement in the Interior Ministry.
Protesters set up a stage across from the Cairo Governorate municipal building and started playing religious songs.
In the protest, called "We will not give up," the officers called on President Mohamed Morsy's administration to issue a resolution that would force Interior Minister Mohamed Ibrahim to reinstate them after they were suspended for growing their beards, in violation of the ministry's dress code. The officers began to push for the right to grow facial hair recently, citing religious freedom.
The Supreme Administrative Court issued a ruling affirming the officers' right to wear beards. However, the ministry contested the ruling, and transferred the offending officers to administrative jobs.
The court had ruled that the policemen had already been referred to a disciplinary board and therefore couldn't be penalized twice for the same violation.
Bearded officers staged a similar protest about one month ago for the same reason.
Edited translation from MENA