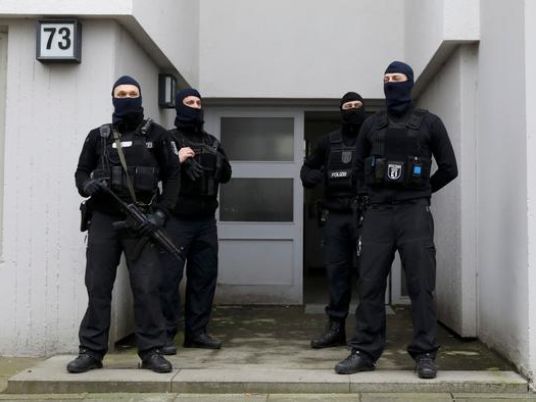 Berlin's office of the interior banned the mosque association known as "Fussilet 33" on Tuesday. The organization is suspected of being a meeting point for radical Islamists, prosecutors said.
More than 400 police officers took part in raids linked to the 'Fussilet' mosque. Prosecutors have launched criminal investigations into the association's activity, which is suspected of being a meeting point for radical Islamists.
Anis Amri, a Tunisian national who launched an attack on a Berlin Christmas market in December that left 12 people dead and dozens more injured, frequented the mosque, according to authorities.
The terror suspect had eluded German authorities. More than 40 different agencies worked on Amri's case before the Christmas market attack. But despite a looming deportation order, authorities failed to stop him, even when he was on their radar.
Counterterrorism Moves
Last week, authorities in Berlin arrested three men suspected of links to the self-proclaimed "Islamic State" (IS) militant group in an anti-terror raid. Police said the men had visited the mosque operated by the association.
Police raided 24 locations across Berlin early Tuesday morning with more than 400 law enforcement officers participating in the operation, local authorities said in a tweet.
Authorities closed the mosque following raids last week. The mosque has been under surveillance since 2015 for its suspected links in recruitment activities. It had also raised donations to support terrorist attacks in Syria.
Proactive Measures
Banning the association means that the group is formally disbanded and can no longer rent mosques for their activities.
Germany has taken proactive measures to curb terrorist threats and tackle radicalization following the Berlin attack.
The measures include launching dozens of raids across the country and proposing legislation to detain foreign nationals suspected of extremist activity who have been denied residency, a precursor for deportation.
According to Interior Minister Thomas de Maiziere, more than 500 individuals have been classified as a potential threat in Germany, of which roughly half are non-German nationals.