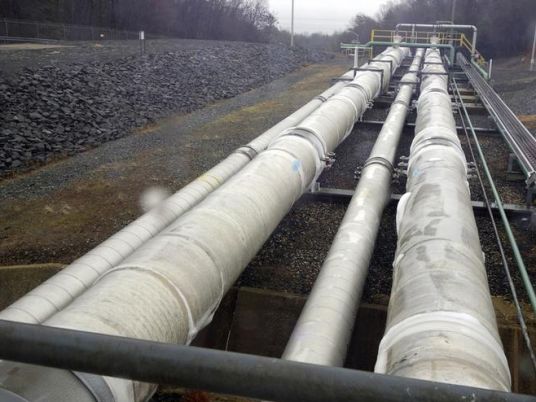 BG Egypt, a subsidiary of global energy company BG held talks on Tuesday to import natural gas from Cyprus, the company said on Wednesday.
The talks in Nicosia between BG Egypt and Cyprus Hydrocarbons (CHC) revolve around using BG's infrastructure to import gas into the most populous Arab country, BG said in a statement.
"The companies will conduct economic, technical and legal studies around the potential sale of the CHC's gas production," Toula Onoufriou, president of CHC, said in the statement.
Egypt is facing its worst energy crisis in decades, with declining gas production and high consumption that has turned the country from an energy exporter to a net importer in the past three years.
For two years, Egypt has sought to complete a floating liquefied natural gas import terminal to allow it to purchase LNG from abroad.
The oil minister said in September that the terminal will be completed by December, but few details have been released.
By using BG's existing pipeline infrastructure, Egypt can import natural gas without re-gasification technology.
The BG and CHC meeting precedes a meeting next month between the Egyptian President Abdel Fattah el-Sisi and his Cypriot counterpart to discuss energy cooperation, the statement said.
Sisi has promised to improve services since being elected president in May, and energy is a chief concern for Egyptian residents and businesses.
Energy shortages have caused power blackouts affecting homes and industry particularly during the summer months.
Blackouts contributed to popular discontent with Islamist President Mohamed Mursi, who faced mass protests before being deposed by the army last summer.