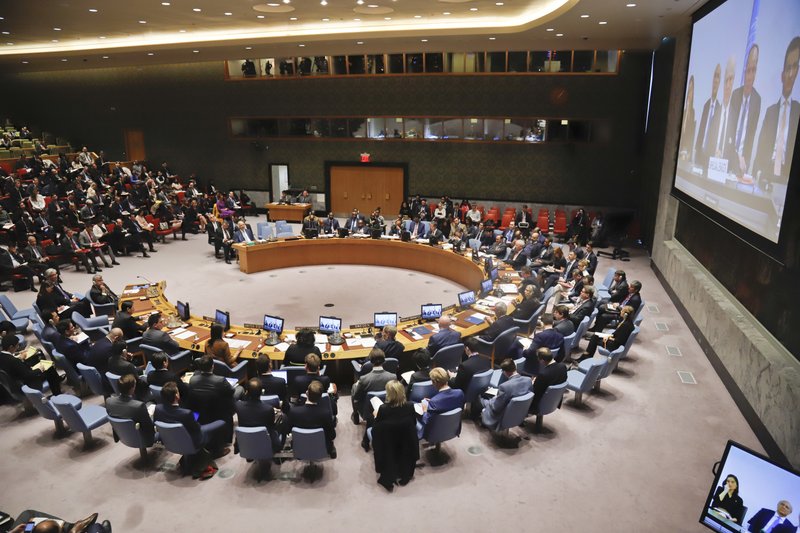 Bringing the Grand Renaissance Dam to the UN Security Council's table was a joint Egyptian-Sudanese achievement, said the Arab League's permanent representative to the UN Maged Abdel Fattah, who alluded that "some power" was working hard to prevent any discussion of the GERD crisis by the council.
During a phone call with the "Nine PM" TV show presented by Wael al-Ibrashy, Abdel Fattah explained that Egypt is keen to not harm Ethiopia and therefore did not ask for any punitive decision against its intransigence in the GERD negotiations.
In the event that Ethiopia does not respond to Egypt's appeals to the UN council, international legitimacy will prevail through applying the international laws and agreements signed by all parties.
Abdel Fattah assured that the Arab League does not seek any confrontation and only wants to protect the rights of the Egyptian and Sudanese peoples.
"All Arab countries have a unified stance with Egypt regarding this issue," he added.
The presence of international observers and the UN are important in these negotiations, and are in favor of Egypt, he said.
Egypt's Foreign Minister Sameh Shoukry on June 21 stressed that his country does not want punitive measures from the UN Security Council against Ethiopia, and only wants to prevent any negative repercussions from the stalled Grand Ethiopian Renaissance Dam (GERD) negotiations.
During a phone call with the "Kol Youm" (Everyday) show, Shoukry explained that Egypt resorted to involving the UN Security Council in order to maintain international peace and security.
"It's now the responsibility of the Security Council to resolve the Renaissance Dam crisis, as its decisions are mandatory and represent the will of the international community," Shoukry said.
He added that the GERD issue impacts the lives of more than 150 million Egyptians and Sudanese people.
After Egypt responded and provided many opportunities to Ethiopia in the recent negotiations, Shoukry said he then went out of a framework of responsibility to the UN Security Council to work to resolve the dispute by peaceful means and avoid any kind of escalation.
Egypt earlier in June called on the UN Security Council to intervene in the GERD dispute in order to help Egypt, Ethiopia and Sudan continue their negotiations, in accordance with international law, to reach a fair and balanced solution.