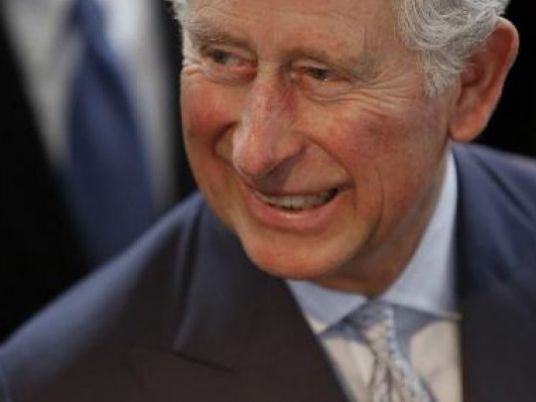 LONDON (Reuters) – Britain's Prince Charles said he will stop speaking out on issues he feels strongly about when he becomes king as he is "not that stupid".
Speaking ahead of his 70th birthday next week, the son of 92 year-old Queen Elizabeth said that the role of monarch was completely different to his current position as Prince of Wales.
"The idea, somehow, that I'm going to go on in exactly the same way, if I have to succeed, is complete nonsense because the two – the two situations – are completely different," he told the BBC.
Asked whether his public campaigning will continue, he said: "No, it won't. I'm not that stupid."
Britain has a constitutional monarchy, where the monarch has a formal role in the formation of governments but an obligation to remain neutral and no practical political power.
Charles has been outspoken on topics such as the environment and social issues. In September Charles said in an interview with GQ magazine in September that "My problem is I find there are too many things that need doing or battling on behalf of."
But he told the BBC that he would operate within "constitutional parameters" as king.
"I do realize that it is a separate exercise being sovereign. So of course I understand entirely how that should operate," he said.
But he defended his activism as heir to the throne, which includes founding the Prince's Trust charity in 1976 to support vulnerable young people.
He said: "If it's meddling to worry about the inner cities as I did 40 years ago, then if that's meddling I'm proud of it."
SAVE THE WORLD
Charles was four when his grandfather George VI died and his mother ascended to the throne at the age of 25.
In that time, Charles has sometimes courted controversy of the kind that Elizabeth has sought to avoid.
Beside his outspoken views, Charles faced intrigue around the acrimonious end to his marriage to first wife, Princess Diana, and hostility in some quarters to his second wife Camilla, the Duchess of Cornwall.
Camilla told the BBC that his drive to get things done spurred his activism.
"He would like to save the world," she said
Charles' supporters say his causes – such as helping disadvantaged young people find work, inter-faith dialogue and campaigning against throwaway plastic – are often prescient.
But other views, such as his support for complementary medicine, still attract scorn.
In 2013, it was revealed he had held 36 meetings with government ministers over three years, while two years later, Britain's top court ruled that dozens of his letters to ministers – dubbed the 'black spider memos' because of his scrawled handwriting – could be released.
Topics included rural housing, food in hospitals and the fate of the Patagonian Toothfish.
His son, William, said that he would like Charles to spend more time with his grandchildren.
"When he's there, he's brilliant," William said. "We need him there as much as possible."