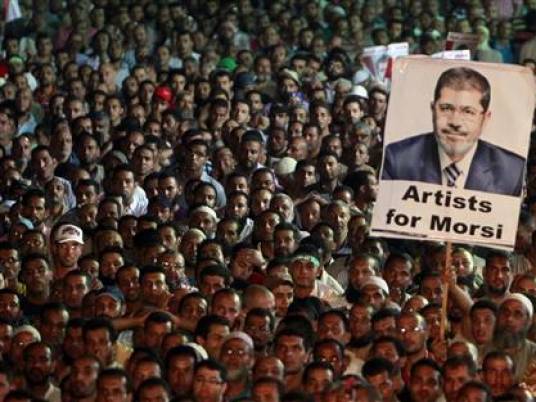 The British Embassy in Cairo on Thursday denied local media reports that claimed that embassy officials gave money to Muslim Brotherhood activists during a visit to the Delta region in November.
The embassy said in a statement that it objects in the strongest possible way to these completely fabricated reports.
The statement added that British diplomats visited the Delta area on 27 and 28 November to explore how the UK can contribute to the region's development, and that the Egyptian government was fully aware of the trip.
It also said that the diplomats met with the governors of Menoufia and Sharqiya, as well as local representatives of political parties and movements, and that Egyptian security forces were escorting them throughout the visit.
According to the statement, the diplomats held a press conference and a televised meeting with local journalists after their visit.
The accusations follow a common narrative perpetuated by Egyptian media and officials that Western elements are supporting the Brotherhood in an attempt to "destroy" Egypt. The theory, however, does not explain how stirring instability would benefit Egypt's Western trading partners.
Edited translation from Al-Masry Al-Youm