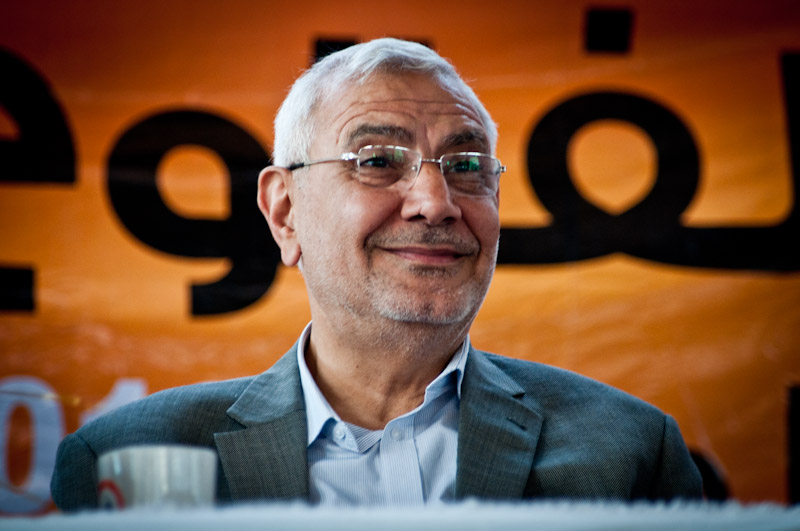 Mostafa Kamshish, a member of the Muslim Brotherhood's Shura Council in Giza, has joined the campaign supporting Abdel Moneim Abouel Fotouh in the presidential election.
Speaking to Al-Masry Al-Youm on Monday, Kamshish asked the group to withdraw its candidate, Mohamed Morsy, and support Abouel Fotouh because of his ability to lead the country in the coming period.
"It is brave to go back on one's choice if that choice was wrong," Kamshish told Al-Masry Al-Youm.
He said that he had settled on supporting Abouel Fotouh before the group decided to field Khairat al-Shater and later Morsy.
"Any group member has the right to vote for the Islamist candidate he chose before the group fielded its own," he said. "We should not be forced to vote for the group's candidate if we'd already chosen another."
"Morsy is a bad choice on the part of the group," he said, adding that he is committed to Abouel Fotouh, as he is an Islamic candidate who lines up with his own political convictions and does not conflict with his membership of the group.
"He is a statesman, while Morsy has changed a lot recently," he said.
He also said that the group had the right to expel Abouel Fotouh for violating its decision not to field a candidate in the presidential election, but it should have made a better choice among the Islamist candidates.
Abouel Fotouh, a longtime moderate within the Muslim Brotherhood who has gained support among some revolutionaries and young members of the group, was expelled from the group because he declared his intention to run for president after the Brotherhood said it would not field a candidate.
Edited translation from Al-Masry Al-Youm