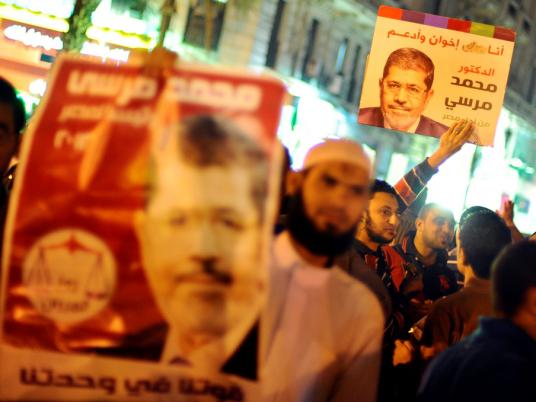 A source within the Muslim Brotherhood, speaking to Al-Masry Al-Youm on condition of anonymity, said that the majority of members of the group's Guidance Bureau are inclined to run in the next parliamentary elections without allying with other forces, especially since other Islamist forces have already initiated alliances.
The Guidance Bureau on Wednesday had met to discuss previous meetings that Freedom and Justice Party members and thet group's Deputy Supreme Guide, Khairat al-Shater, had held over the past few weeks with other Islamist forces.
The source added that the group said three to five percent of the candidates it will field in upcoming elections are women whose names would appear among the first five names on the lists, as recommended by the National Dialogue Committee.
Hisham al-Dessouki of the Freedom and Justice Party said the Supreme Constitutional Court will decide on the legality of therecommendation before it becomes mandatory, adding that more women would be fielded in urban areas than rural areas for cultural reasons.
Meanwhile, Gamal Heshmat of the Freedom and Justice Party offered to form an alliance with the National Salvation Front if it agreed to participate in the national dialogue that it is boycotting.
Heshmat said the group is trying to prevent a struggle between Islamist and civil forces.
For their part, front leaders on Wednesday denied what the head of the National Dialogue Committee, Mahmoud Mekky, said Tuesday about them attending next week's seventh session.
"President Morsy has no powers," said front member Mohamed Aboul Ghar. "It is the Brotherhood's Guidance Bureau that rules."
Edited translation from Al-Masry Al-Youm