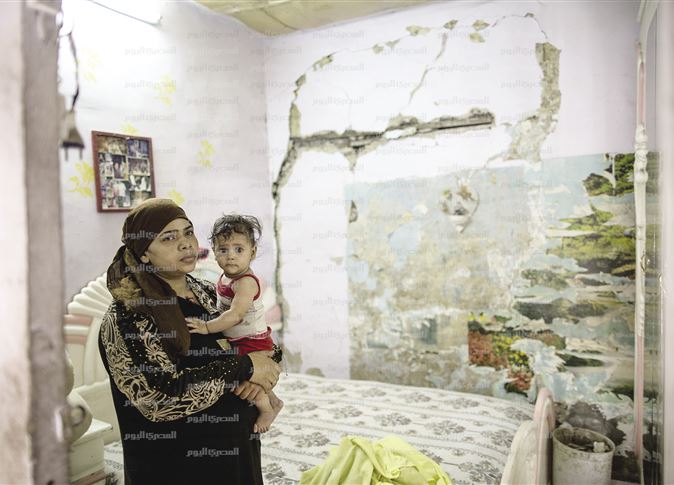 The explosion outside the Italian consulate in downtown Cairo on Saturday morning cracked buildings and smashed shops as if they were hit by an earthquake.
People were crying over their damaged property and belongings in Zahr Al-Gamal Street, the street closest to the consulate.
"The officials came to see the consulate and ignored us," says Amir Eid, a resident.
"The Jews would not do this to us," says 80-year-old Fawzy, looking at his damaged house.
Shehata Tawfiq, 67, sits on a wooden chair in front of his house. He was wounded when the roof fell during the explosion.
"The house is falling on our heads," was what Manal Ali recounts she said as she helped her family leave the building after the explosion.
On Sharkasi Street sits Wafa Hassan lamenting. "Burglars will come now and steal from us because there are no doors and the windows were smashed," she says. "The buildings have all cracked and can collapse at any time."
"I hurried to the consulate after the explosion," says Islam Mostafa. "I saw a man who lost an arm and another who lost a leg."
The residents have called on the officials to repair the main water pipeline that was damaged from the explosion and flooded the streets.
Edited translation from Al-Masry Al-Youm