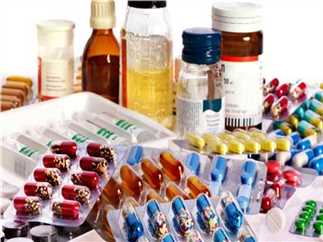 On Wednesday, the Cabinet Media Center denied the news circulated by some websites and social media pages regarding the spread of fraudulent drugs in pharmacies, causing death within days.
The center said it contacted the Egyptian Drug Authority, which denied the rumor.
The center stressed that all medicines circulated in the market, whether in pharmacies, hospitals or health units are valid and safe.
As part of the state's keenness to provide the latest medicines and protocols for treating coronavirus, and to deepen the localization of the pharmaceutical industry in Egypt, the Egyptian Drug Authority announced granting of an emergency use license for Molnupiravir, an antiviral medication used to treat COVID-19.
They also stated that they are subject to periodic checks and control during the various stages of production, distribution and sale, through pharmaceutical inspection campaigns in all governorates.
Control authorities draw random samples of medicines and analyze them in the Egyptian Drug Authority's laboratories: an ensuring validity. 
Molnupiravir will be manufactured locally through five local companies as a first stage, and it will be followed by several other companies that are still in the various stages of evaluation.
Molnupiravir is the first oral treatment for adults at high risk.
The drug reduces the risk of hospitalization and death by half for patients who suffer from a disease with light to medium severity.
The circulation of the drug will be restricted to hospitals only to ensure that it is used under full medical supervision.