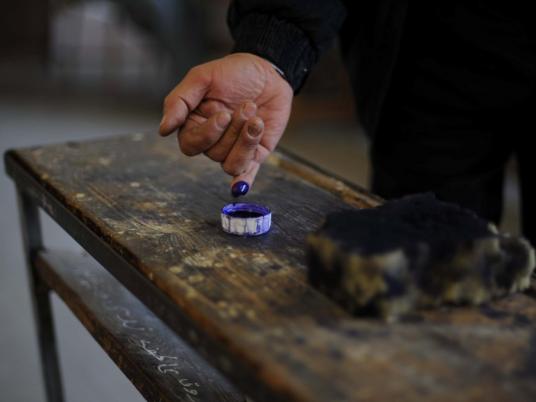 The High Elections Commission (HEC) on Monday decided to reconduct the first round of elections in Cairo's first constituency after a State Council ruling invalidated the results there due to electoral violations.
The constituency encompasses the districts of Shubra, Sahel, Rod al-Farag, Sharabeya and Zawya al-Hamra.
In a statement, HEC head Abdel Moez Ibrahim called on voters to return to the polls on 10 and 11 January to vote again.
The district's run-off vote has been scheduled for 17 and 18 January.
A run-off vote for last week's first round of elections began Monday and will end Tuesday.
Ibrahim said judges and other workers in the first district should not go to polling stations on Tuesday for the planned run-off, as it will not be held because of the ruling.
Ibrahim said the HEC will implement any future judicial rulings regarding elections.
In its ruling, the State Council said that election data compiled by the HEC proves that both ballot and ballot boxes in the first district were tampered with, Ibrahim said.
In a press conference, Ibrahim said that 90 ballot boxes had been excluded from the vote-counting process after being tampered with.
The Supreme Administrative Court on Monday upheld the State Council's ruling, making the decision final.
Candidates had filed 27 voting complaints in the first constituency and called for the election to be reconducted.