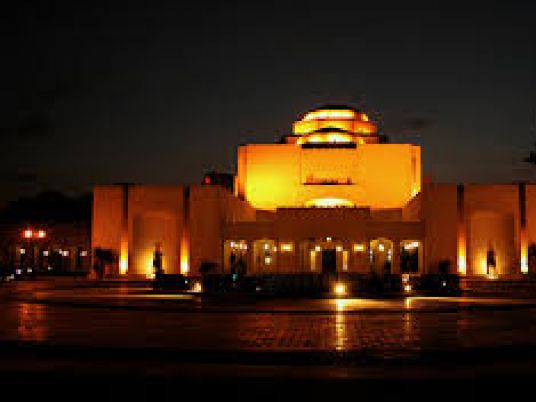 Ballet is the art of the soul. The grace and beauty of a good ballet piece leaves you dreamy for days. Cairo Opera House will host the ultimate ballet piece that combines wonderful music, beautiful dancing and the ultimate story of star-crossed lovers, in La Bayadere (The Temple Dancer).
The performance will be held from May 3 till 6 at the main hall and will be directed by Eminia Kamel and the orchestra will be conducted by Nayer Nagiu.
The ballet music was composed by Ludwig Minkus, who from 1871 until 1886, held the official post of Ballet Composer of the St. Petersburg Imperial Theatre. As for the choreography, it was the creation of Valentin Bartis and Marius Petipa.
La Bayadère tells the story of  a temple dancer called Nikiya and the warrior Solor, who have sworn eternal fidelity to one another. The High Brahmin, however, is also in love with Nikiya and learns of her relationship with Solor. To complicate matters more, Solor is selected by Rajah Dugmanta of Golconda to wed his daughter Gamzatti  and Nikiya, unaware of this arrangement, agrees to dance at the couple's betrothal celebrations.
Gamzatti, driven by jealousy poisons Nikiya through a clever trick, by sending her a venomous snake hidden in a flower basket that Nikia thinks is sent by her lover Solor. Nikiya dies and Solor married Gamzatti but on the wedding day, the gods take revenge for Nikiya by destroying the temple, killing all the attendees , the bride and the groom. Nikiya and Solor are united in eternity.
La Bayadère was created especially for the benefit performance of Ekaterina Vazem, Prima ballerina of the St. Petersburg Imperial Theatres. The role of Solor was created by the forty-three-year-old Lev Ivanov, Premier danseur of the St. Petersburg Imperial Theatres, with the classical dances of the character Solor being performed by the younger Pavel Gerdt.
La Bayadère was revived over and over again by great dancers such as Soviet Ballerina  Agrippina Vaganova, then by  Natalia Dudinskaya as Nikiya and Vakhtang Chabukiani as Solor in 1940 in addition to many other revivals, generating wide success everytime.