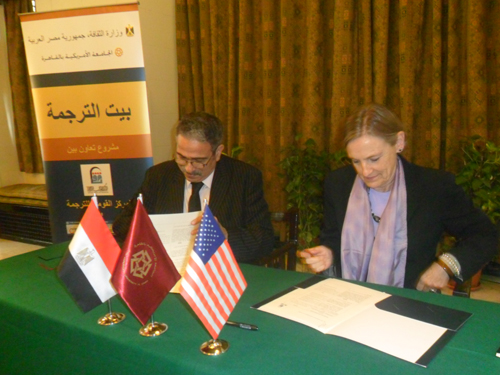 A number of shop owners in Cairo have voiced discontent with the governorate's decision to require businesses, as well as industrial and tourist facilities, to install monitoring cameras as a condition for licensing.
Shop owners told Al-Masry Al-Youm the decision is hard to implement on the ground, arguing that many businesses would not need such devices, such as fresh drinks shops, bakeries and poultry shops.
"If the government believes that installing monitoring cameras would help control the street, it is wrong," said Mohamed Saeed, who runs a fresh drinks shop in Downtown Cairo. "Every shop owner would focus the camera on his shop rather than on the street," Saeed said, warning that the LE15,000 minimum cost for installing two cameras would be unjust for small businesses.
A bakery owner in the downtown district of Sayeda Zeinab, who asked not to be named, labelled the decision as "illogical" and "unguided". He, too, said the cost was too high for smaller businesses. "The government would do better to install the cameras on streets and at squares instead of imposing them on shops," he said.
Cairo's trade federation also objected to the decision.
Atef al-Ashmony, general secretary of the Cairo Chamber of Commerce, said the decision is inapplicable due to what he called "the economic conditions of small and medium-sized businesses".
"How could the governor impose the cost of installing cameras on shops when shop owners cannot even get enough revenue to cover installation, maintenance and operation," said Ashmony.
But an official at the same office welcomed the decision. Ragab Abdallah Ghorab, head of the bakeries' decision at the Cairo Chamber of Commerce, urged shop owners to cooperate with the governorate, adding that the current "security conditions the country is undergoing require…cooperation to implement the security vision".
Khaled Mostafa, a spokesperson for the Cairo Governorate, told Al-Masry Al-Youm the decision does not exempt any business in Cairo that acquires licensing from, and registration at, the governorate.
Edited translation from Al-Masry al-Youm