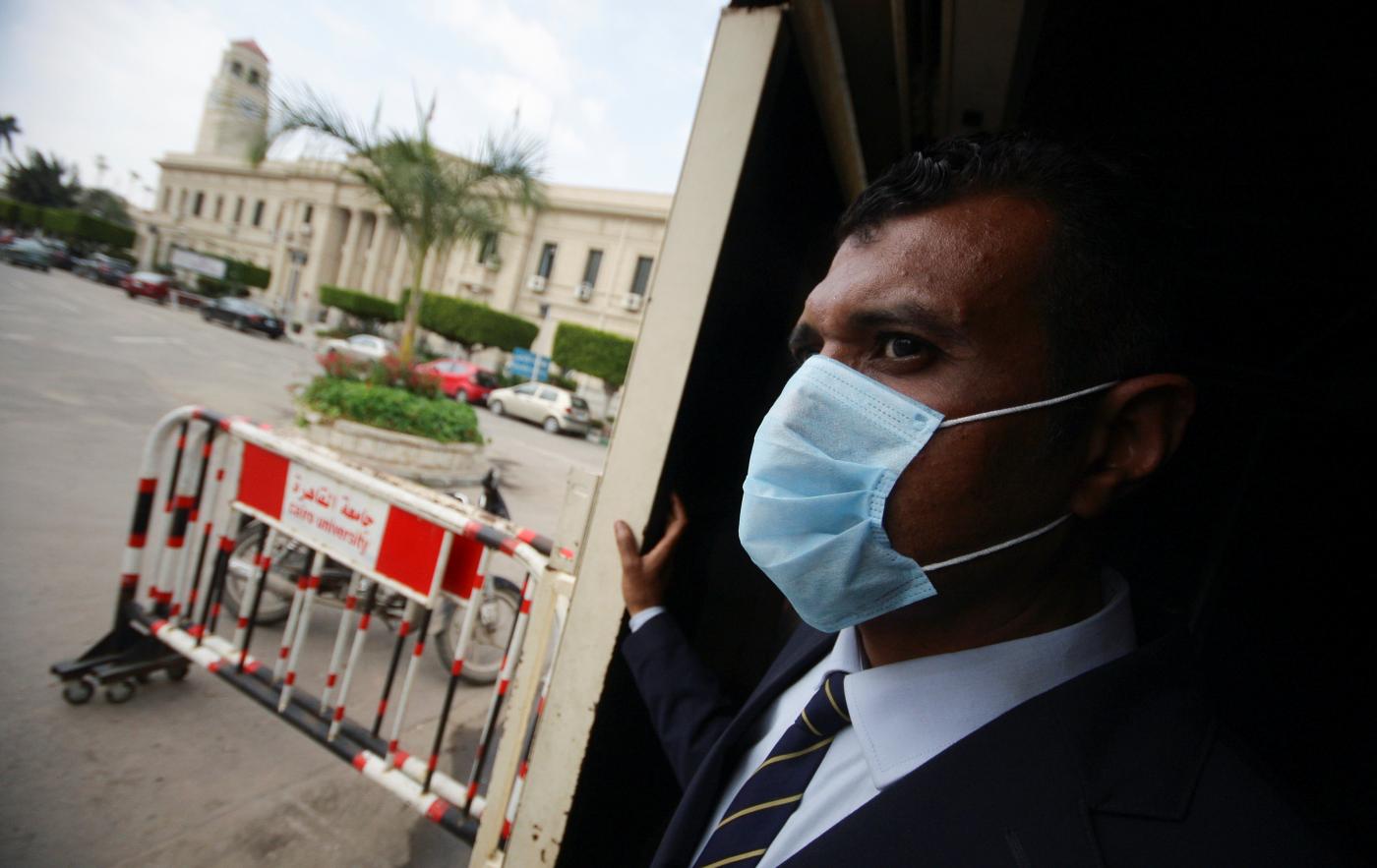 President of Cairo University Mohamed Othman al-Khosht announced on Thursday that he and other senior employees affiliated with the university and its diverse centers will donate 20 percent of their salaries to the "Tahya Misr Fund" (Long Live Egypt Fund) for a period of three months, to support non-standard laborers during the coronavirus crisis.

Khosht pointed out that Cairo University has 27 colleges and institutes and 167 centers. Individuals other than Khosht who are donating their salaries include his deputies, the deans of colleges, the secretary general of the university and other members of the university's board.

Khosht called on faculty members, employees and students to make voluntary donations as well if they are able.
Khosht also expressed appreciation for the efforts made by state agencies and by medical and nursing teams to control the coronavirus outbreak, stressing that everyone needs to come together to overcome the crisis.
Prime Minister Mostafa Madbouly also announced on Wednesday that Egypt's Cabinet decided to deduct 20 percent from Cabinet members' salaries for a period of three months to support the Tahya Misr Fund, and to help limit the impact of coronavirus.
Egypt's Manpower Ministry on Sunday, April 12 will start disbursing the first batch of financial assistance to roughly 1.5 million non-standard workers affected by the coronavirus outbreak, Manpower Minister Mohamed Saafan announced.
Each beneficiary is set to receive LE500 a month, totalling LE1500 over three months.
Registration is available through the ministry's website.
In a statement, he explained that registered workers' data is being collected in preparation to provide support and to relieve them of their burdens in light of the exceptional circumstances the country currently faces – especially as non-standard workers do not have a stable income.
Saafan noted that the ministry has dedicated phone number 01212201303 to handle inquiries via WhatsApp.