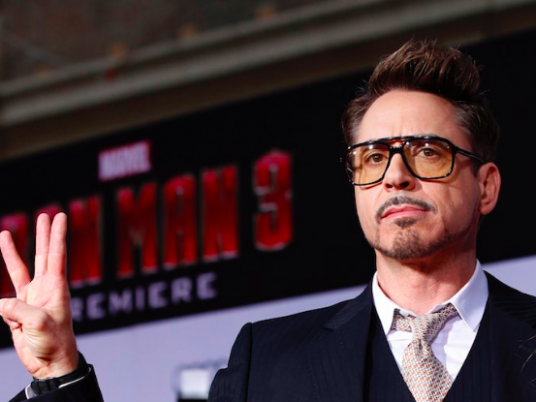 California Governor Jerry Brown on Thursday pardoned "Iron Man" film star Robert Downey Jr. for drug and weapons offenses during the 1990s, a largely symbolic gesture that leaves the actor's criminal record intact but restores his right to serve on a jury.
The pardon granted the one-time Hollywood "bad boy," who revived his career as a top box-office star after years of drug abuse and run-ins with the law, commended Downey, 50, for his "good conduct" since leaving prison more than 15 years ago.
Downey was arrested in 1996 after Los Angeles County Sheriff's deputies pulled him over in a traffic stop and found a concealed pistol and drugs in the car.
Later that year, Downey pleaded no contest – the equivalent of a guilty plea in California – to possession of cocaine, driving under the influence, carrying a concealed weapon in a vehicle with a prior conviction and being under the influence of heroin.
Following his conviction, Downey served one year and three months in prison, with his case closed in 2002 after he bounced back from a number of probation violations and ultimately completed the terms of his sentence and parole, officials said.
Even before his arrest, the actor's legal troubles and his addiction to cocaine and heroin had threatened to derail a promising career marked by an Oscar nomination for his role as the legendary silent film star Charlie Chaplin in the 1992 movie "Chaplin."
The son of filmmaker Robert Downey Sr., he re-emerged in the last decade as one of the most popular and bankable stars in Hollywood, playing a billionaire-turned-superhero as the title character in the "Iron Man" movie franchise and earning another Oscar nomination for his role in the 2008 comedy "Tropic Thunder."
In that film, Downey portrayed an aging action movie hero trying to reinvent his persona. The actor told Reuters at the time his model for the role was, "Sadly, my sorry-ass self."
Downey in October obtained a Los Angeles court order "evidencing that since his release from custody he has lived an honest and upright life, exhibited good moral character and conducted himself as a law-abiding citizen," according to his pardon.
Representatives for Downey could not immediately be reached for comment on the pardon.