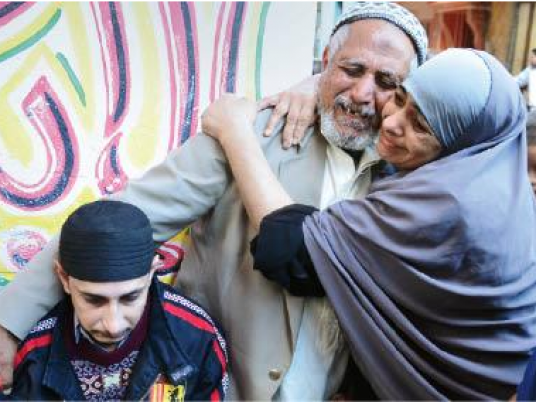 The captain and first officer of a Kuwaiti container ship have been detained for four days after their ship collided with a fishing vessel in the Red Sea, killing 13 Egyptians, a public prosecutor said on Tuesday.
The prosecutor said on Monday that initial enquiries showed the fishing boat had capsized following the collision with the Kuwaiti ship, which had just passed through the Suez Canal on its way south.
The prosecutor is also questioning the rest of the container ship's crew about the collision, which occurred near Ras Ghareb about halfway down the Gulf of Suez.
Egypt is currently expanding the Suez Canal to allow larger ships to pass through it at the same time. In September, two container ships collided at its northern end, knocking containers into the sea and delaying traffic in both directions.
The prosecutor did not name or the ship or the company operating it. Judicial sources said it was Panamanian-flagged and was sailing from Italy to Saudi Arabia. Kuwaiti officials were not immediately available for comment.