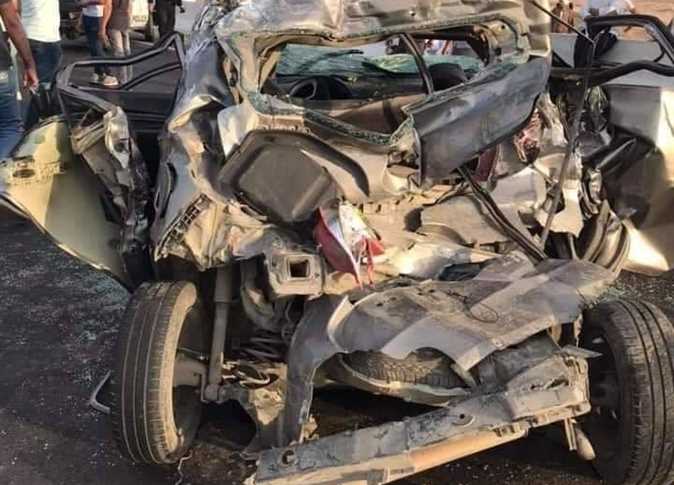 Car accidents in Egypt rose by 17.8 percent in 2019, the Central Agency for Public Mobilization and Statistics (CAPMAS) announced, with 9,992 car accidents compared to to 8,480 in 2018.
In a Monday report on accident rates, the agency added that the number of car accident deaths rose to 3,484 in 2019 – an increase of 12.9 percent.
It said that in 2019 accident rates with regard to population recorded an accident per 10,000 people, while the rate for vehicles was 0.9 accidents per 1,000 vehicles, and the death rate was 3.6 deaths per 100,000 people.
The rate of car accidents increased to 27.4 accidents per day in 2019, it said.
CAPMAS attributed the main cause of car accidents to human error at 79.7 percent of the total road accident causes in 2019, followed by technical vehicle defects at 13.5 percent.

In contrast, the report revealed that train accidents fell to 1,863 accidents in 2019, compared to 2,044 accidents in 2018, a decrease of 8.9 percent. However, train accident deaths saw an increase to 42.4 deaths per 100 injured, compared to 34.3 deaths per 100 injured in 2018.
The rate of train accidents decreased to 6.3 accidents per million passengers in 2019, compared to 7.9 accidents per million passengers in 2018, the report added.

The biggest train accidents in 2019 were caused by vehicles colliding with level crossing gates, attributing 1,641 cases or 88.1 percent of total train accidents in 2019, a fall from 2018 which saw 1,696 cases, or 83 percent of total accidents.