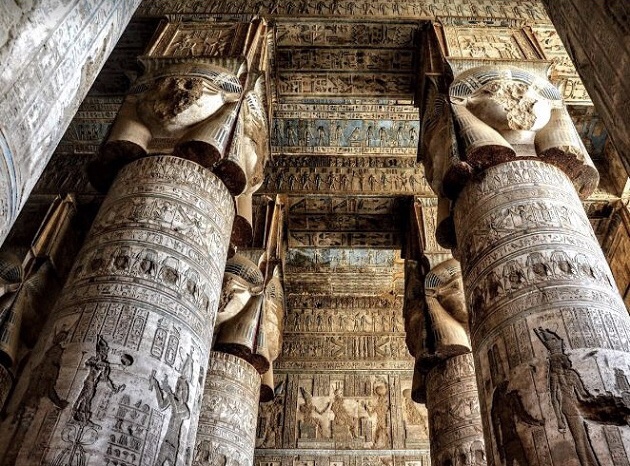 The Supreme Council of Antiquities in Egypt decided to open the catacombs of Dendera Temple in Qena Governorate, for visit, after the completion of many restorations.
The Secretary-General of the Council, Mostafa Waziri, said that the visits will start in June.
Entry fees of LE 100 for foreigners and LE 50 for Egyptian visitors and students will apply.
The catacombs of the Dendera Temple is the place designated for celebrations in ancient Egyptian times and these golden statues of deities and ritual tools are what was used to facilitate certain religious rites.
Precious statues and tools of value are preserved inside it and they include an important collection of inscriptions and scenes, including the view of opening the stone door.
The temple was built in the Greco-Roman era.
King Ptolemy III built it from sandstone, and its construction lasted 200 years.
It was built for the worship of the goddess "Hathor", the goddess of love, beauty and family for the ancient Egyptians.
The temple is characterized by unique architecture, and includes paintings and inscriptions, and its walls and columns are decorated with hieroglyphic writings and engraved statues.
The ceilings of the temple are among the most prominent architectural masterpieces in the history of ancient Egypt.