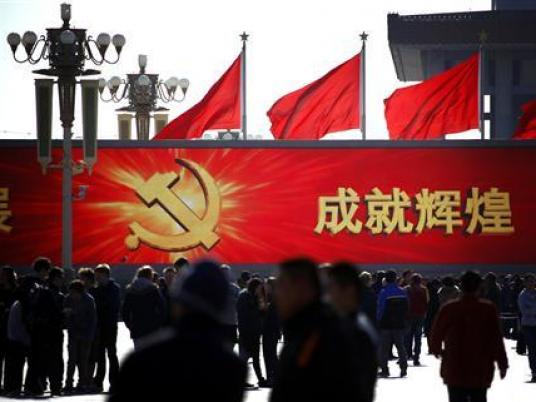 China is asking countries participating in this year's G20 summit in the Chinese city of Hangzhou to provide lists of possible terror groups and terrorists who might target the meeting, a state-run newspaper said on Thursday.
The summit, expected to be held in early September, will gather major world leaders together like Chinese President Xi Jinping and US President Barack Obama.
"We're facing a grim task in fighting terrorism, and we hope participating countries will work together with Chinese policy to ensure the safety of such large-scale meetings," Hou Le, a senior Chinese counter-terrorism official, told the China Daily.
The newspaper added that China was asking police liaisons to hand over lists of groups or people who might be a security threat or target leaders at the summit.
"Risk assessments for possible attacks are also welcomed," it added.
China says it faces a serious threat from groups such as the East Turkestan Islamic Movement (ETIM), which operates in China's restive far western region of Xinjiang, home to the Muslim Uighur people, where hundreds have died in violence in recent years.
Rights groups and many foreign experts though say China has never presented any convincing evidence to prove ETIM exists as a cohesive, well-organized group capable of the kinds of attacks China blames it for.
Hou told the China Daily that the country is "faced with real terrorist threats".
The paper, citing the public security ministry, said some ETIM members have been trained in Syria or Afghanistan and could return to China to launch attacks.
China has been seeking more counter-terrorism cooperation with Western countries, which the West has generally been unwilling to give, fearful of complicity in possible human rights abuses in China, especially in Xinjiang.
China's new counter-terrorism law, adopted last year, has caused particular unease in Western capitals as it codifies sweeping powers for the government to combat perceived threats.
Rights groups and exiles say Xinjiang's violence stems more from widespread Uighur resentment at Chinese controls on their religion and culture rather than being committed by a well-organized militant group.
China strongly denies abusing human rights in Xinjiang.