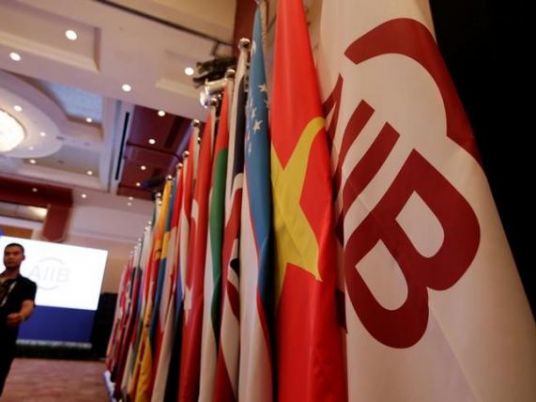 The China-led Asian Infrastructure Investment Bank (AIIB) will be different from institutions like the World Bank because it has a greater understanding of the developing world's needs, officials said on Sunday at its first annual meeting.
Chinese President Xi Jinping proposed the bank two years ago and it began operations in January, with 57 founding member countries and US$100 billion in committed capital, which it plans to invest in projects across the region.
The AIIB, which intends to invest $1.2 billion this year, has said it is aiming to meet international standards of governance, though some members say there is still work to be done.
Speaking on the final day of the bank's inaugural annual meeting, Chinese Finance Minister Lou Jiwei said the AIIB needed to establish its niche.
"The AIIB needs to establish its comparative advantage relative to existing multilateral development banks like the World Bank," Lou said.
"…Compared with the Asian Development Bank, World Bank and other multilateral development banks, the AIIB's advantage lies in its keener understanding of the successful experience and lessons of developing countries' years of development."
The AIIB's board approved its first four deals worth $509 million on Friday, with three projects co-financed with the World Bank, the Asian Development Bank, the United Kingdom Department for International Development and the European Bank for Reconstruction and Development.
The co-financed projects are a slum renovation in Indonesia and highway construction in Pakistan and Tajikistan. A power grid upgrade project in Bangladesh will be solely AIIB financed.
AIIB President Jin Liqun said it was the focus on infrastructure that specifically marked out the bank as different and that they were committed to the concept of international best practice.
"The question is, how do you define international best practice? I will not agree to anything which could be considered international best practice unless this kind best practice incorporates the development experience of China and many countries in Asia and elsewhere over the last three or four decades," Jin said.
"So our bank would like to have the development experience, the so-called international best practice, reflecting the experience of China, India [and] so many countries in Asia. So we should have a different model of development."
The AIIB is also looking to expand its numbers this year and will take applications for new members through the end of September.