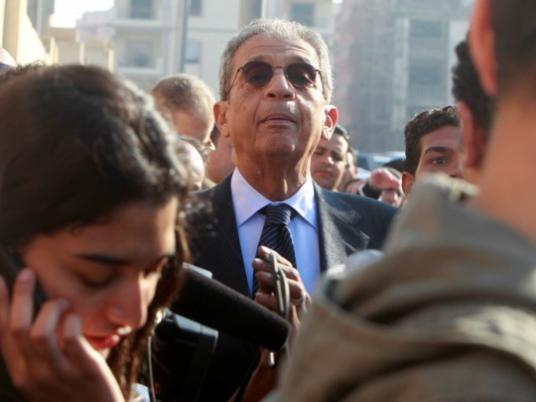 Fayoum church leaders warmly received presidential hopeful Amr Moussa during his visit to the governorate Wednesday.
"Moussa enjoys characteristics of the leader that Egypt needs," Priest Mikhail of Mar Girgis Church in Fayoum said.
Mikhail said Egypt needs unity among its people and a leader who can wisely lead the country until it achieves peace and safety.
He said Moussa, whom Mikhail called a wise political figure, has all these characteristics and described his history as "honorable."
Pope Shenouda III, head of Egypt's Coptic Orthodox Church, wished Moussa luck with his presidential campaign when the two met at Shenouda's office last June.
Moussa adopted admirable positions as foreign minister and Arab League secretary, general, Shenouda said.
"I hope Egyptians' choice of presidential candidates will be governed by logic," Shenouda added, expressing hope for democracy and development.
The former Arab League secretary general has been criticized for links to Hosni Mubarak's regime. He served as foreign minister under Mubarak from 1991 to 2001, when he was elected head of the Arab League.
Young activists have repeatedly protested at Moussa's campaign rallies, starting when he announced his intent to run for president at El Sawy Culture Wheel in the Zamalek neighborhood of Cairo last March.
The protests eventually prompted Moussa to issue a statement in May accusing "rioters" of concocting a plan to disrupt his campaign.
Egypt's religious endowments minister in January referred Sheikh Mazhar Shaheen, imam of Omar Makram Mosque in downtown Cairo, for investigation after he welcomed Moussa during Friday's prayers.