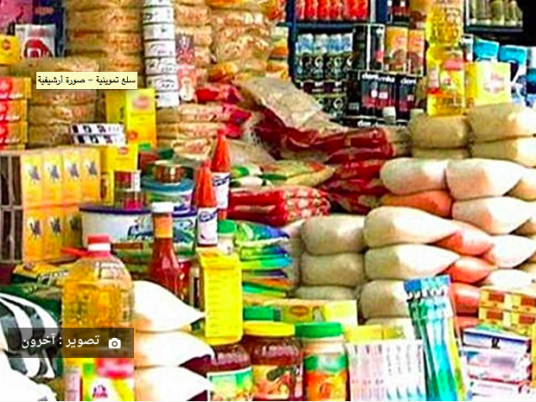 Thousands of people in the city of Matariyya, in Daqahlia governorate, crowded around vehicles selling subsidized foodstuffs and gas cylinders on Thursday.
Daqahlia governor Hossam Eddin Emam recently launched the campaign called "Returning the Favor" to confront price hikes on certain consumer goods.
Citizens mobbed the vehicles, which were loaded with about 30 tons of foodstuffs and 500 blankets. Subsidized sugar was sold at LE2.5 per kilo, meat at LE22 per kilo, and two chickens at LE14.
Altercations occurred between citizens jostling for position at the front.
In the village of al-Daraksa, residents blocked the road in front of the vehicles to protest at them not stopping in their area to sell cut-price goods. They demanded that vehicles enter their village instead of continuing toward the city of Matariyya.
The police force guarding the vehicles opened the road for the convoy after the governor promised to allocate a similar service to the village next week.
Meanwhile, hundreds of Minya residents queued at consumer complexes to get sugar after it reached LE10 on the black market.
Minya police seized 45 tons of sugar that was allegedly being hoarded in order to force prices up.
In Qaliubiya, three traders were arrested for storing large amounts of subsidized sugar and oil in preparation for selling them on the black market.
In Beheira, 2.5 tons of subsidized sugar were seized before being sold on the black market.
Matruh Governor Alaa Abu Zeid announced the preparation of convoys of subsidized foodstuffs that would sold at 30 percent discounted prices.
The governor of Monufiya, meanwhile, announced that 35 tons of subsidized sugar had been put on the market recently.
The Consumer Protection Agency announced on Thursday the seizing 130 tons of sugar from violating traders in Beni Suef, and 121 tons of rice in Sharqiya, as well as large amounts of subsidized sugar stored by Cairo traders to be sold on the black market.
The sugar-shortage crisis continues to mount in many governorates, with the price per kilo reaching LE10.
The armed forces intervened to resolve the crisis, selling sugar at LE5 per kilo through its outlets last week.
The Ministry of Supply has also distributed large quantities of sugar in some governorates and seized large quantities that were due to be sold at inflated prices on the black market.
Meanwhile, a number of MPs have submitted briefing requests on the crisis, in preparation for summoning the ministers of supply, agriculture, and trade and all the officials involved, according to Hamid al-Demerdash, the secretary of parliament's Agriculture Committee.
Egypt imports 700,000 tons of sugar a year, according to Demerdash.
He predicted that the crisis would continue for two months if additional quantities of sugar are not pumped into market soon.
Edited translation from Al-Masry Al-Youm