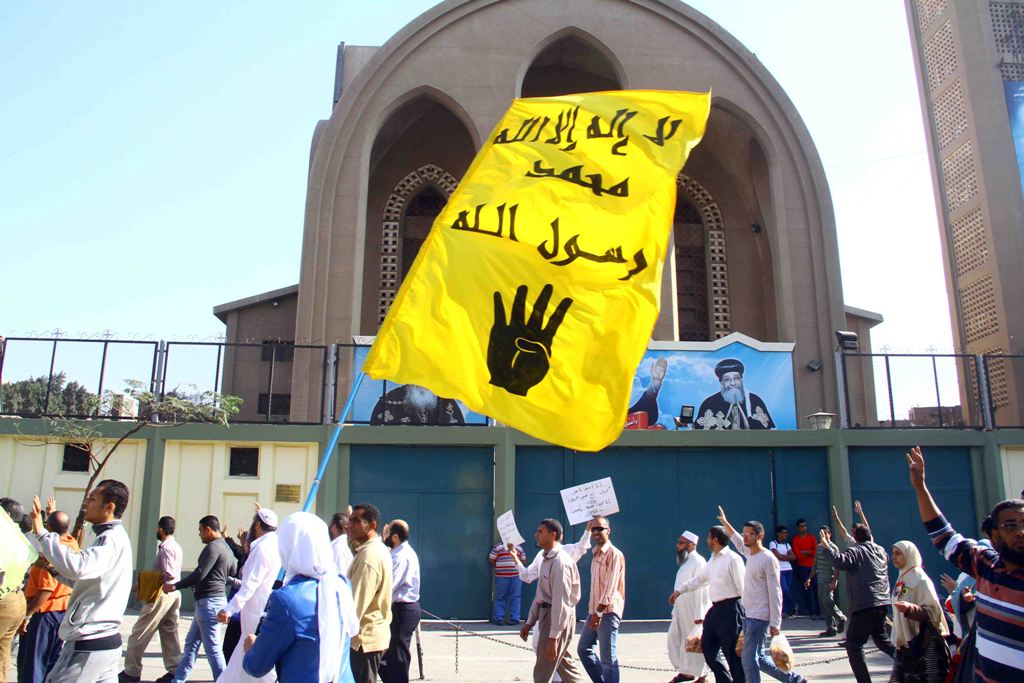 Clashes erupted in Cairo and other Egyptian cities Friday as police dispersed protests staged by Islamists defying a new law banning unauthorised demonstrations, security officials said.
Police used tear gas against supporters of ousted Islamist president Mohamed Morsy in the capital's Mohandessin district and on a key road leading to the pyramids.
Pro-Muslim Brotherhood protestors ignited car tires in the Talbiya area in Haram, Giza, eyewitnesses reported.
The protestors clashed with shopkeepers in the surrounding area, in addition to the clashes with security forces, who chased them with tear gas, as the protestors replied by throwing stones.
Police forces were able to disperse the march using tear gas and water cannons .
Dozens of Brotherhood supporters suffered suffocation as a result of the tear gas. There were also unconfirmed reports of other injuries from clashes.
A senior police official meanwhile said security forces had only used tear gas against protesters, not birdshot or live ammunition.
Protesters retaliated by throwing stones and burning tyres, the officials said.
Police also dispersed protests in the cities of Suez, Mahalla and Qena, they added.
The Muslim Brotherhood to which Morsy belonged had called for protests after the weekly Friday prayers, and the demonstrations began as mosques emptied.
The new law bans demonstrations in places of worship or starting from such places.
In addition, it requires protest organisers to give three days' written notice to the authorities before holding any demonstration.
The authorities have also cracked down on secular and pro-democracy activists since the law was passed after they held demonstrations opposing it.
Morsy's Islamist supporters have mounted regular demonstrations demanding his reinstatement after his removal from power by the army on 3 July.