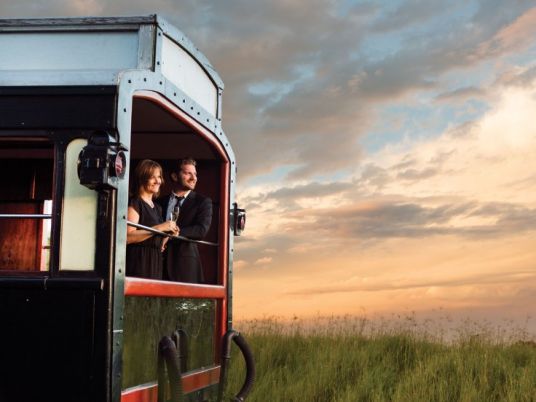 It's a Sunday night.
You're sitting at home, glass of Henri Jayer Echezeaux Grand Cru in hand, scrolling through Airbnb listings in pursuit of the perfect home to rent for your next trip to the Mediterranean.
"No, no, no!" you scream at the screen in frustration, knuckles turning white as you grip the stem of your Chateau Baccarat glass.
"These properties simply will not do!"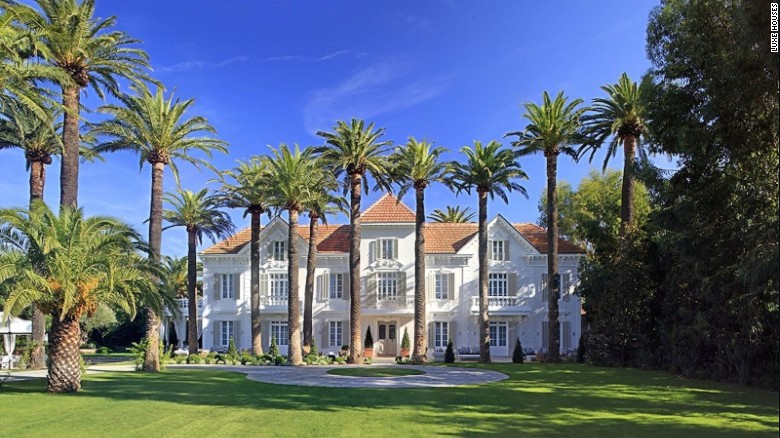 Price: $27,400 a week. Close to the heart of St. Tropez and built in the Belle Epoque style, Chateau St. Tropez is surrounded by 3,750 square meters of landscaped gardens and a manicured lawn. To put that into context — enough space to accommodate a marquee, stage and 200 guests.
Fear not, dear luxury lover, for the rise of the online sharing economy hasn't left you behind.
In recent years, several luxury-focused sites have been launched to allow owners of multi-million dollar properties an outlet to rent out their mansions, villas and penthouses to their wealthy counterparts for the short term.
When a five-star hotel just isn't exclusive enough

Among these is Australia-based LuxeHouses.com.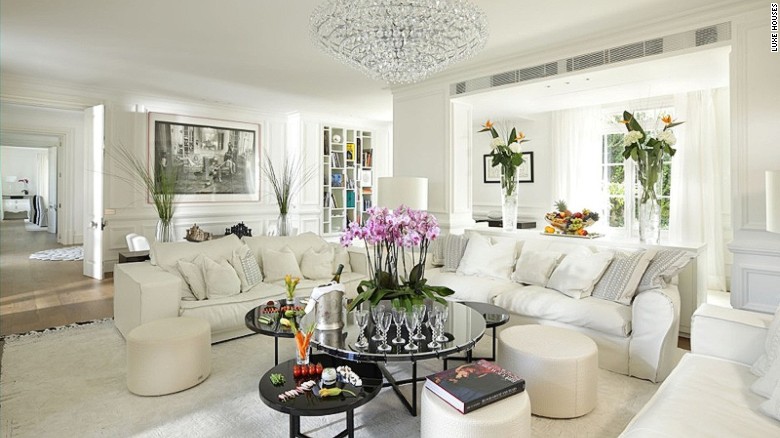 The Chateau itself sleeps eight in four suites, while a guesthouse across the lawn has a further four suites, all with private terraces. Private outdoor pool? Of course.
The site has close to 100 properties up for rent, as well as private jets and yachts and a concierge service.
CEO Jessica Kirkpatrick, who founded Luxe Houses in 2011, says she was inspired after a period of living and traveling through Europe.
"Loving the space you're in is so important for me," says the 34-year-old entrepreneur.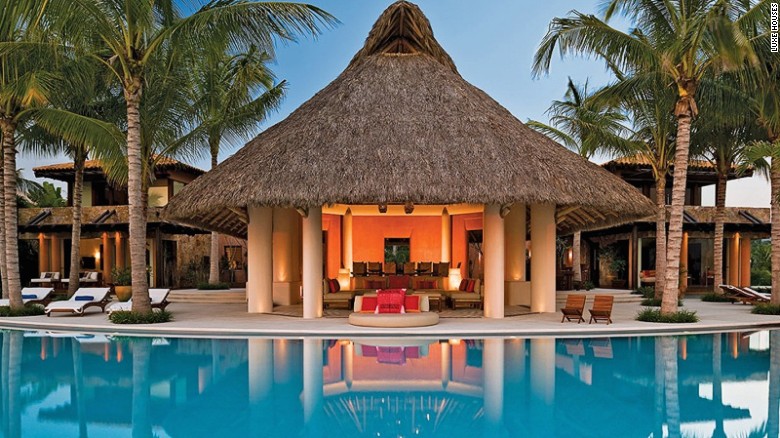 Price: On application. Designed by renowned architects Juan Collignon, Manolo Mestre and Karen Collignon, Casa Tres Soles sits atop a dramatic cliff that gives uninterrupted Pacific Ocean views in every direction.
"Four years ago I began renting my own house and realized there was a strong business concept. Then many colleagues from my earlier career in banking had houses for sale and traveled regularly, leaving their mansions vacant and letting me manage their rental interests.
"That's where Luxe Houses started."
Who uses a service like this?

A lot of business is repeat clients and referrals.
"Guests at this end of the market are demanding an exclusive, experiential holiday experience," Kirkpatrick says.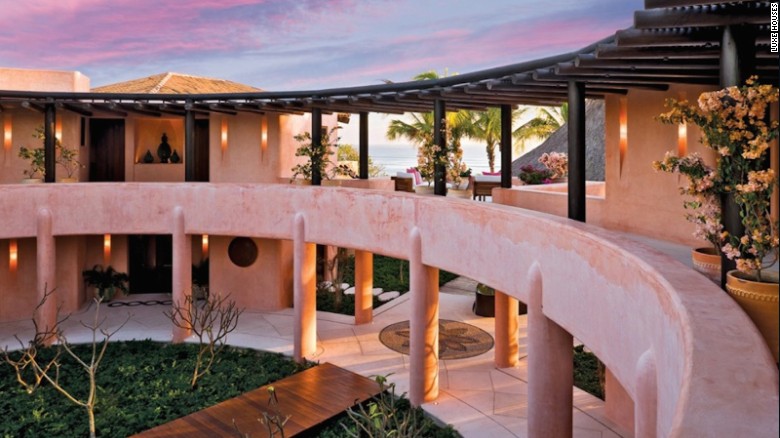 The house sleeps 18 adults and children in nine suites. Amenities include a private infinity pool, tennis court, full staff and additional accommodation for your private jet pilot.
"It's not only about magnificent homes with the wow factor. Travelers are seeking privacy, space and true luxury."
The other obvious question — why are wealthy people opening up their homes to strangers?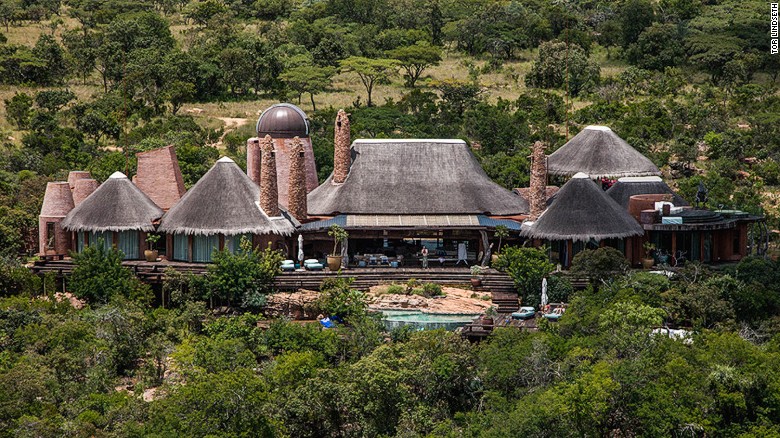 Price: From $3,244 a night. Designed by award-winning architects Silvio Rech and Lesley Carstens, this private house highlights the best of African design and architecture. Located in South Africa's Waterberg Mountains, it sleeps nine people in four bedrooms.
It's not only about the cash, says Kirkpatrick.
"Owners are primarily motivated to rent homes for money, but some also like showing off and sharing their properties; others like to drop names of people who have stayed in their homes," she says.
"We have a huge focus on permanently available holiday houses now so for people who have invested in properties it can be a very lucrative way to earn an income from their asset."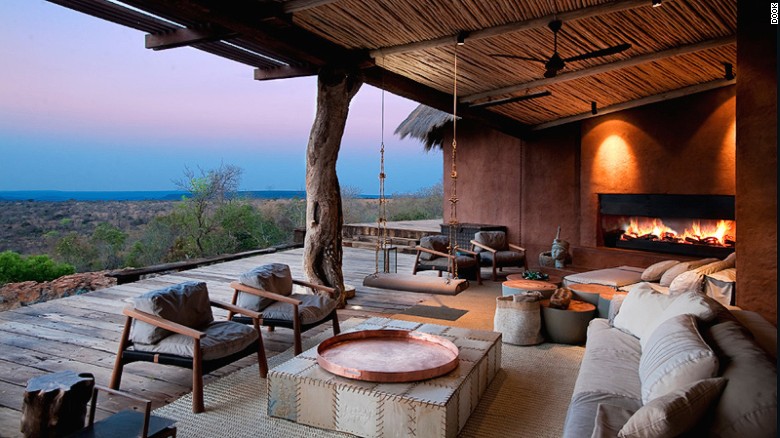 Perks include a research-grade observatory with an automated telescope, spacious entertaining areas and a roof deck jacuzzi. Price includes all meals and a fully stocked bar.
In addition, the Christmas/New Year period is peak season, when many luxury home owners go overseas to ski, providing a window to rent their houses.
What does it take to make the cut?

Though Kirkpatrick wouldn't share an exact "your house must be worth XX dollars" benchmark, she did say there's an obvious standard that needs to be met.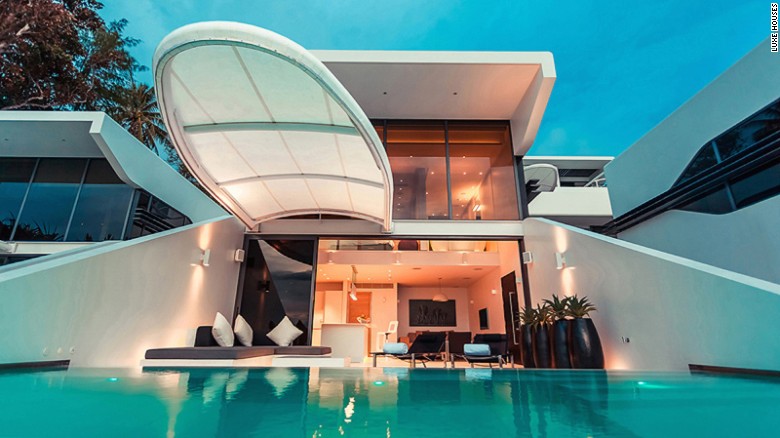 Price on application. Part of Kata Rocks — a six-star boutique resort — these 34 "Sky Villas" range in size from one to four bedrooms, each with its own private swimming pool. Living areas are filled with top-of-the-line appliances and technology, including "smart" kitchens.
"We choose owners who understand the brand and want to be a part of the experience we are building," she says.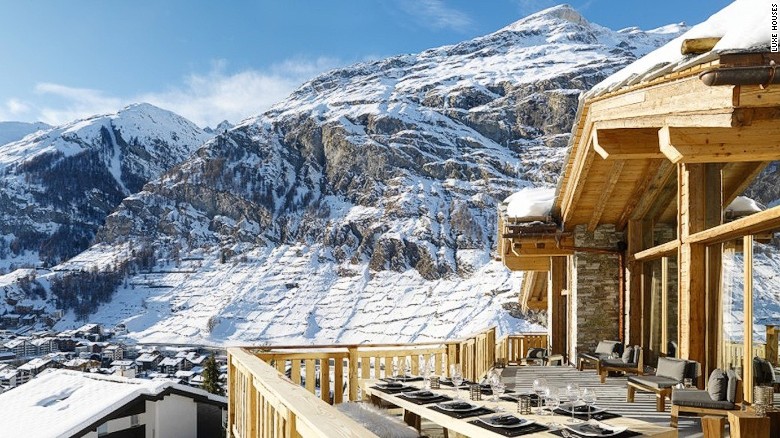 Price: From $8,600 per night. Designed by renowned interior architect Magali de Tscharner, Chalet Les Anges is located in the exclusive Petit Village area of Zermatt and offers breathtaking views of the Matterhorn. Featuring reclaimed wood throughout, it's spread over three floors and sleeps 14 in seven bedrooms.
"The properties we choose are in line with our guests' expectations and we only accept those that allow us to exceed their expectations by way of location, views, facilities, furnishings, design and style."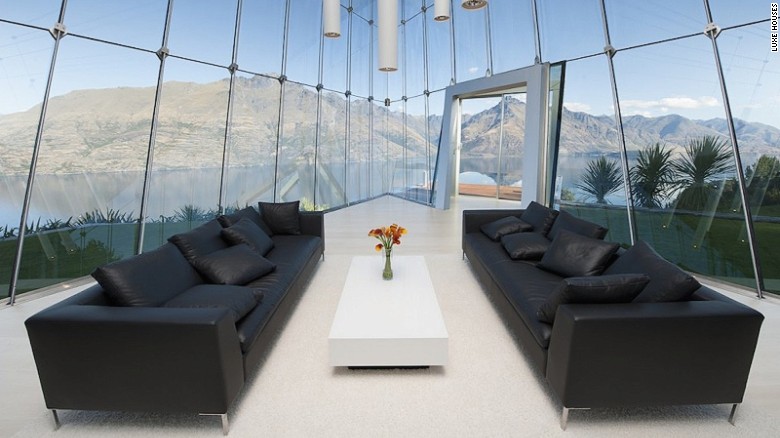 Price: From $6,700/night, minimum stay five nights. Suspended high above the waters of Lake Wakatipu and surrounded by mountains, Jagged Edge is located a 10-minute drive from Queenstown. Each bedroom has views of the lake and ensuite bathrooms.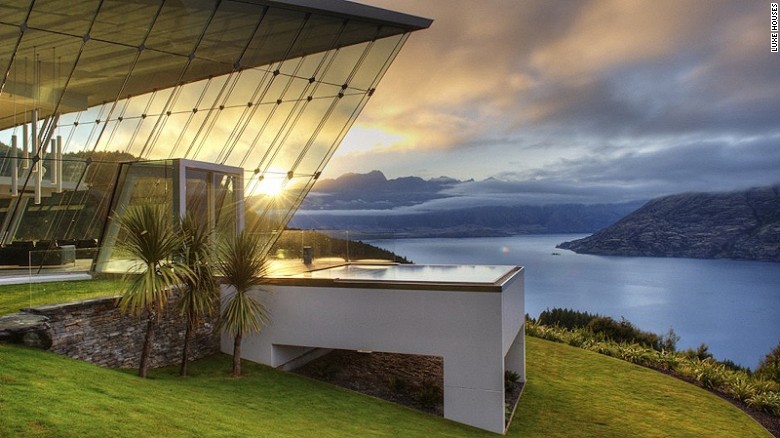 Perks include a grand piano, media room and hot outdoor pool. Though Jagged Edge only sleeps six, there's an option to stay in the guest house, located down a small walkway from the main house. It can hold an additional 10 people.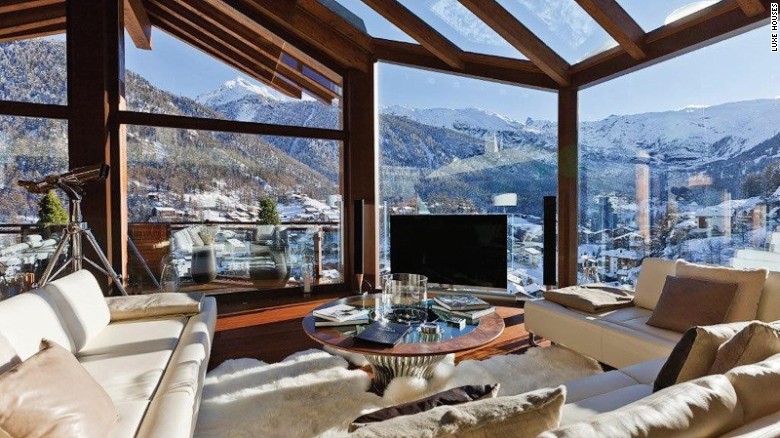 Price: From $55,795/week. Winner of the Best Ski Chalet in Switzerland 2013 at the World Ski Awards, this stunner is reached via a rock tunnel. An elevator takes guests straight to the vast open plan living and dining room, which offers 180-degree views over Zermatt and to the Matterhorn.