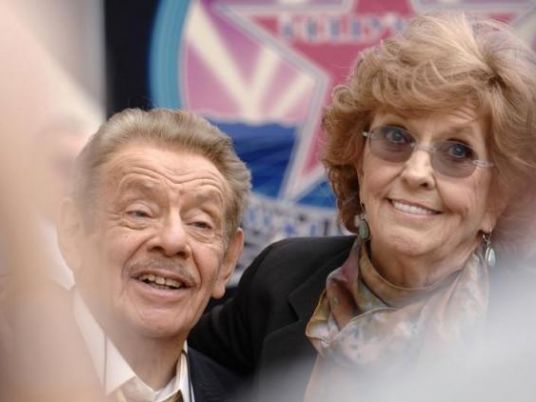 New York-born actress and comedian Anne Meara, known for her opposites-attract comedy routine with husband Jerry Stiller, died over the weekend, her family said on Sunday. She was 85.
Meara, the mother of actor Ben Stiller, died on Saturday, her family said in a statement through a representative, but provided no details about the circumstances of her death.
"She is survived by her husband and partner in life Jerry Stiller," the statement said. "The two were married for 61 years and worked together almost as long."
Meara was born on Sept. 20, 1929 and started her career in so-called summer stock theater. In 1954 she joined the cast of short-lived NBC soap opera The Greatest Gift, according to a profile on MTV.com.
Meara and Stiller, who met in 1953 at an agent's office and married a few months later, worked together in the Compass Players comedy troupe, a precursor to the Second City organization, before forming their own duo.
By the 1960s, they had become a popular comedy duo on American television, making 36 appearances on "The Ed Sullivan Show."
Their act included skits such as an interview with the biblical Jonah after his encounter with the whale and parodies of TV commercials.
Much of their humor was marriage-based and focused on height – Stiller was 5-foot-4 (1.62 meters), Meara was taller – and ethnicity – he was Jewish, she was of Irish heritage.
"Our marriage has lasted because we have the same feelings of insecurity about being an actor. We needed stability," Stiller told the New York Daily News in 2012.
In the early 1970s, the pair began working separately. She made the movies "The Out-of-Towners" and "Lovers and Other Strangers" and had a one-year run starring on the television show "Kate McShane."
She also appeared on television shows "The King of Queens" and "Sex and the City."
She is also survived by daughter Amy, son Ben, and her grandchildren, her family said.