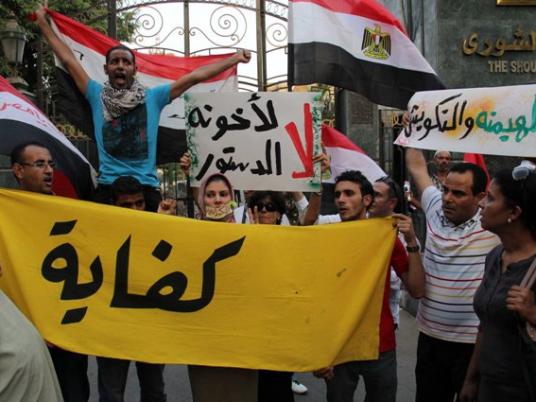 A number of members of the Constituent Assembly have published a statement, objecting to the first draft of the constitution, which was released late last week, saying the articles included in the draft are not final and are still subject to discussion.
"The alleged draft contains many articles which we opposed and other parts of it have pending provisions about which there is no consensus ," the members said in a statement. "The assembly is working through serious debates that are still in process, so there is no article that can be deemed final and some articles need to be removed entirely."
Seventeen Constituent Assembly members signed the statement, including former presidential candidate Amr Moussa, Ghad al-Thawra party chief Ayman Nour, and the assembly's spokesperson Wahid Abdel Meguid.
Edited translation from MENA