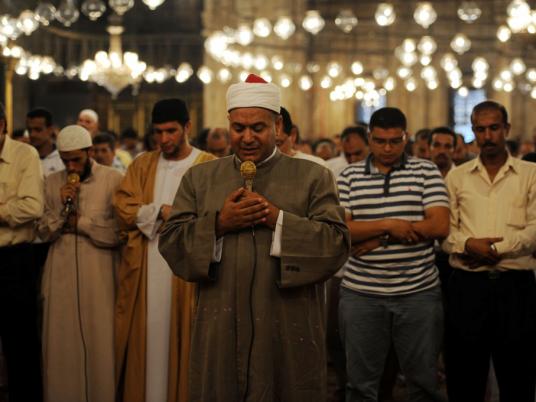 The Constituent Assembly's Formulation Committee has in principle approved a new constitutional article that would criminalize blasphemy, including comments insulting God, the prophets or Prophet Mohamed's companions, sources from the assembly said Wednesday.
The agreement was reportedly reached at a closed meeting Tuesday held at the Shura Council and attended by Freedom and Justice Party leader Farid Wassel, former diplomat and presidential candidate Amr Moussa and representatives from the Freedom and Justice, Wafd and Ghad al-Thawra parties.
The article, which would be incorporated into the second chapter of a new constitution, states that it is prohibited to insult the "Divine Entity, prophets of God, Prophet Mohamed's wives, the righteous caliphs and the prophet's companions." The 1971 Constitution on which the assembly is basing the new charter does not contain language criminalizing blasphemy.
A number of political powers want the article dropped, but the Nour Party and FJP, which heavily influence the assembly, are pushing for the article as well as another one stating that Zakat, alms-giving, is a pillar of Islam, according to the same sources.
Assembly member and law professor Gamal Gibril told Al-Hayat satellite channel that the article still needs to be discussed by the whole assembly.
Public prosecutors questioned former Deputy Prime Minister Yehia al-Gamal in March after Salafi members of the dissolved People's Assembly accused him of insulting God. They based their complaint Penal Code articles that make blasphemy punishable by law, along with any actions that harm national unity.
Edited translation from Al-Masry Al-Youm