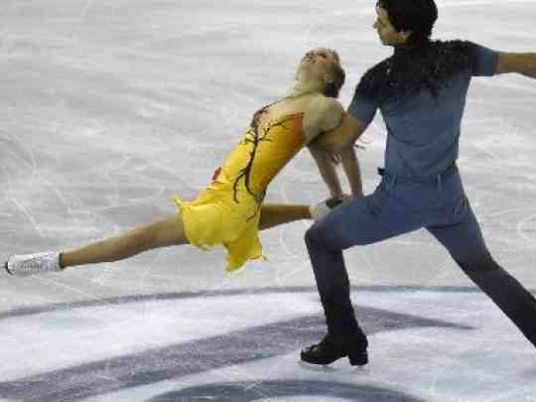 When Jacek Krawczyk was growing up in then-communist Poland, the government was happy to train him in karate and acrobatics. He did not imagine that one day he would become a dancer using contemporary styles shunned under communism.
A quarter of a century since the collapse of communism, the northern Polish city of Sopot is hosting a week-long dance program that ends on Sunday.
At the Polish Mistrzowie Polskiego Tanca festival, which opened on Tuesday under the auspices of the Sopot Dancer Theater, everyone can dance their hearts out — and do pretty much whatever they want.
"The idea of the festival came from a joke," event organizer and head of Sopot Dance Theatre Joanna Czajkowska told Reuters.
She said her colleague Krawczyk had started kidding about belonging to a "dinosaur generation" of dancers and suggested having everyone who was at the forefront of Polish contemporary dance on one stage.
The result was an unprecedented gathering, for Poland, of the choreographers who gave Polish contemporary dance a new lease on life in the late 1980s and early 1990s after communism. They created a unique spirit characterized by Western structure combined with Eastern emotion and romanticism.
Krawczyk said the currents of contemporary dance that swept Europe in the first part of the 20th century were nipped in the bud when communism took hold in Poland after World War Two.
Classical ballet and folk dancing were the rule and while there were no official restrictions, lack of schools, infrastructure and financial support meant other styles could not develop, from the point of view of training dancers and for audience appreciation.
"We could talk about what we wanted, but people were not able to read the code," he said.
Krawczyk's own choreographed work, "Essentia", showed how much things have changed by having the dancers perform while wearing traditional Vietnamese conical hats.
He said the dance, in keeping with Eastern philosophies, was intended to show how creatures come into the world, expend their energy and then through death are reabsorbed into nature, after which the life cycle begins anew.
Former classical ballet star Elwira Piorun presented a solo-work, "Tomorrow", which took spectators to the heroine's inner world, characterized by chaotic movements, heavy breathing sounds and her vain attempt to fly.
None of this would probably have gone down too well with Poland's former communist rulers, but it enthralled Czajkowska and other dance lovers in attendance.
"I like watching young dancers because they are vital, beautiful and capable of doing impressive things with the body. But contemporary dance is not about the body, it is about the mind," she added.