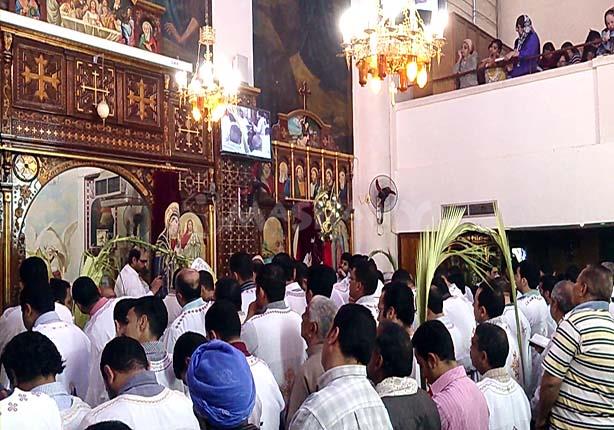 Egypt's Copts have celebrated the "Shaanin" or Palm Sunday commemorating Christ's triumphal entry into the city of Jerusalem surrounded by worshippers carrying palm fronds and olive branches.
The word "Shaanin" is a Hebrew word meaning "O! Lord, save" and also carries the Greek meaning "Hosanna", signifying a plea for salvation. It is a word the people cried as they received Christ's procession on its way to Jerusalem.
Palm Sunday is the seventh Sunday of Lent, which begins on Ash Wednesday and ends six weeks later on Easter Sunday. The palm week is called the week of pain.
The Pope of the Coptic Orthodox Church of Alexandria and the Patriarch of the Diocese of St. Mark Tawadros II prayed on Palm Sunday at the monastery of Saint Pishoy in Fayoum's Wadi al-Natroun.
Meanwhile, palm frond vendors stopped in front of the churches to sell the fronds in forms of crosses, ornaments and various shapes. Copts keep the fronds in their homes every year.
According to the Gospels, Christ rode on a donkey into Jerusalem, and the celebrating peoples there laid down cloaks and small branches of trees in front of him, singing part of Psalm 118: 25–26 – "Blessed is He who comes in the name of the Lord. We bless you from the house of the Lord."
Edited translation from Al-Masry Al-Youm