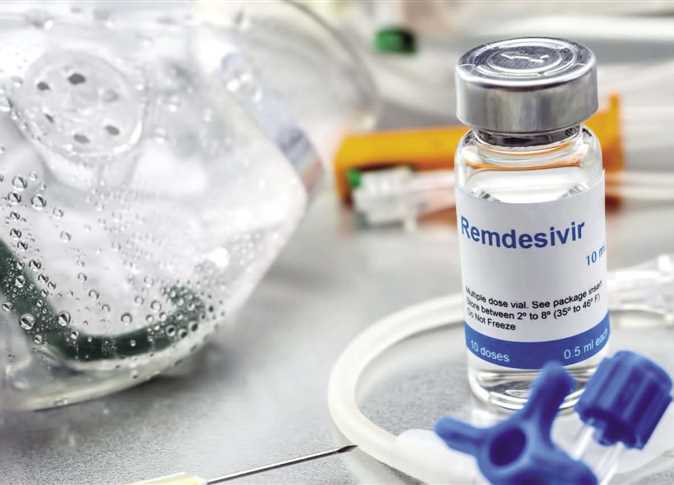 Official sources at the Ministry of Health revealed that the drug remdesivir, which is used to treat severe cases of COVID-19, will be manufactured in Egypt and made available in the Egyptian market next month.
Remdesivir, which was created by the US-based pharmaceutical company Gilead Sciences, will be manufactured by a national company that obtained a license to manufacture the drug in Egypt and distribute it to 127 other countries, the sources added.
The drug has gained emergency approval to use as a treatment for coronavirus patients in hospitals in the US, the UK, and in Japan. The EU, meanwhile, recommends using it under medical supervision.
So far, two clinical trials have been conducted on remdesivir's use in the treatment of coronavirus patients. The results of both trials were positive, although the full efficacy and safety of the treatment are still pending further trials.
The website "Sehtak Bedenyah" (Your Health is In Our Hands) reported that the company producing the drug has finished manufacturing the first batch and is waiting for the drug to be registered and priced by the Ministry of Health, after which it will be released for sale in the local market.
Official sources at the Egyptian Drug Authority said that the authority is planning to process the new drug under rapid registration procedures, and that it is expected to obtain the required permits within the next few days so that distribution to quarantine hospitals can start by the end of June.
The sources refused to disclose the expected price of the drug, but stressed that its price in Egypt will be the cheapest in the world.
The sources added the price of the drug in the US is about US$5,500, and a patient requires between six and 10 doses to complete the medical course, which may range from 10 to 15 days.
The sources said the price of a course of treatment in Egypt may range between LE10,000 and LE20,000, especially for severe cases that require more doses.
Remdesivir is used for emergency cases that need a respirator and require great medical care, they said.
According to the agreement between Gilead and its Egyptian counterpart, the Egyptian company will obtain all technological methods and specifications of the manufacturing process from the American company.
Managing director of the Egyptian company Riyad Armanious said in press statements: "This agreement comes at a critical time, after the coronavirus began to spread in developing countries, where health care systems are suffering from severe pressure."
He added, in a press statement: "It is our duty to be present during the current circumstances and to support patients in all countries as humankind strives to end this pandemic. We will work tirelessly to ensure that the medicine required to save the lives of patients is provided."
Edited translation from Al-Masry Al-Youm