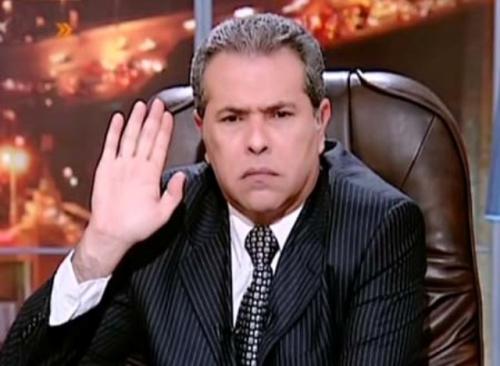 The Cairo Administrative Court ordered the government Saturday to allow the anti-Muslim Brotherhood channel Al-Faraeen to broadcast, while shutting down Al-Tet channel, which broadcasts only bellydancing.
The court's investment circuit rejected a challenge from the Egyptian Satellite Company Nilesat against an earlier court ruling ordering the government to allow the privately-owned channel to resume broadcasts. The channel's owner, Tawfiq Okasha, is known for his harsh criticism of the Muslim Brotherhood on the channel's programming.
Okasha also faces several other court cases related to comments made about the Brotherhood and President Mohamed Morsy. Last October he was sentenced to four months in prison for defaming Morsy.
A different judge on the Cairo Administrative Court had earlier supported the government's decision to stop the channel from broadcasting, while also citing Okasha's reluctance to pay fees for a transmission signal on Nilesat.
The same court on Saturday also ordered a Al-Tet shut down, saying that the popular channel broadcast "inappropriate material."
Moahmed Abdel Hady filed a suit to close the channel, saying that it broadcasts "inflammatory ads" promoting erectile dysfunction drugs and saying that the channel "inflamed sexual instincts."
Al-Tet was among several belly dancing channels that appeared on Nilesat in 2011, along with Sharqiyat, Farah, Moulad, Shaabiyat, and Darbaka. The channel only broadcasts videos of belly dancing from weddings in hotels or from Egyptian movies.
Baligh Hamdi the owner of the channel, was arrested in May of last year and accused of acquiring CDs containing indecent material, but was not ultimately referred to court.
Meanwhile, the same court also refused an appeal by Islamist preacher Abdallah Badr to resume his show on the satellite channel Al-Hafez after an administrative court last month ordered the temporary suspension of the show.
In a January ruling, the court ordered Badr's show suspended after he defamed prominent actress Elham Shahin, describing her as "promiscuous, naked, and lascivious" in one of her clips and also calling her a "prostitute" and an "infidel."