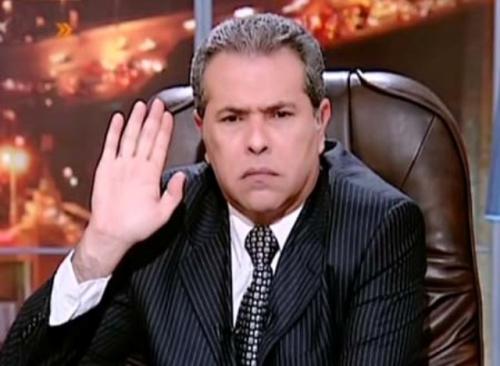 Former PM and TV host Tawfiq Okasha was detained by prosecutors on Thursday after accusations that he had kidnapped his own son.
The prosecutor's office in Mansoura city, Daqahlia Governorate, ordered the arrest of Okasha after his ex-wife Reda al-Kerdawy filed a report with the police on Wednesday accusing him of kidnapping their 10-year-old son Youssef with a deadly weapon.
She also said that Okasha had threatened her brother with a knife, raising it to his face, an act she described as attempted murder.
Okasha denied the allegations and told the police, "Nobody kidnaps his own son."
The standoff between Okasha and his ex-wife, a TV anchor, dates back to 2013, with its roots in the contested divorce settlement.
Okasha, who owns the Faraeen TV channel, was removed from parliament and stripped of his MP status in March after a controversial and unauthorized meeting with the outgoing Israeli ambassador. It was later announced that Faraeen would halt operations prior to being sold.
In February, Okasha invited outgoing Israeli ambassador Haim Koren for a meal at his residence in Daqahlia, a move seen by many as a breach of a longtime popular and parliamentary boycott of Israel since the end of the 1973 war and the signing of the peace treaty in 1979.
Okasha said that he wanted to discuss various important issues with the Israeli diplomat, including the issue of Palestine and negotiations over Ethiopia's controversial Renaissance Dam project.
The incident provoked strong reactions from fellow MPs, media figures and members of Okasha's Daqahlia constituency.