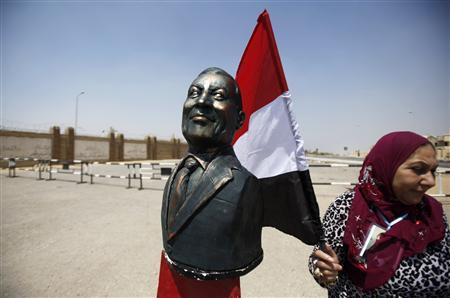 Cairo Criminal Court set Wednesday as the date to consider former President Hosni Mubarak's release in a case over illegal gifts.
Mubarak has been accused of receiving gifts illegally from the state-owned Al-Ahram institute during his tenure as Egyptian president.
Judicial sources said judges will move to Tora Prison, where Mubarak is currently detained, on Wednesday to discuss grievances filed by Mubarak's lawyer Farid al-Deeb against the decision to detain Mubarak in the Ahram gifts case.
The sources said Mubarak's refunding the money received would improve his case and could lead to his release Wednesday. The sources also expected that Mubarak would be released.
Mubarak has been acquitted in a series of cases pending trial.
He was acquitted Monday pending trial over hijacking state budget funds to carry out alleged reconstruction work on presidential palaces.
Lawyer Deeb expected Mubarak to be released by the end of this week.