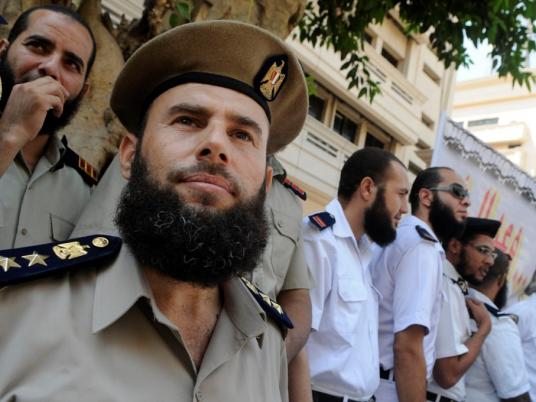 The Alexandria Administrative Court upheld Sunday an earlier court decision ordering the government to reinstate police officers who were suspended for growing their beards, state-run Nile News reported.
In March, then-Interior Minister Mohamed Ibrahim demoted 17 police officers for growing their beards in violation of ministry rules related to officer appearance. The officers alleged dozens of other policemen had been suspended for the same reason and the group filed a lawsuit challenging the decision.
Administrative judiciary circuits in Alexandria, Beheira and Tanta all ruled against the Interior Ministry's decision earlier this year, while the Cairo Administrative Court upheld the disciplinary measures in July.
Although the Alexandria court has now rejected the ministry's motion to halt the reinstatement order, the Supreme Administrative Court may still consider a final appeal.
The Alexandria court said Sunday that bearded police officers "do not represent a danger to the police force nor influence the efficiency of its work," confirming their right "to return to their jobs, and not be referred for retirement or be suspended from working."
The court also ordered the ministry to pay a fine of LE800, arguing that its challenge against the verdict aimed merely to disrupt its implementation.