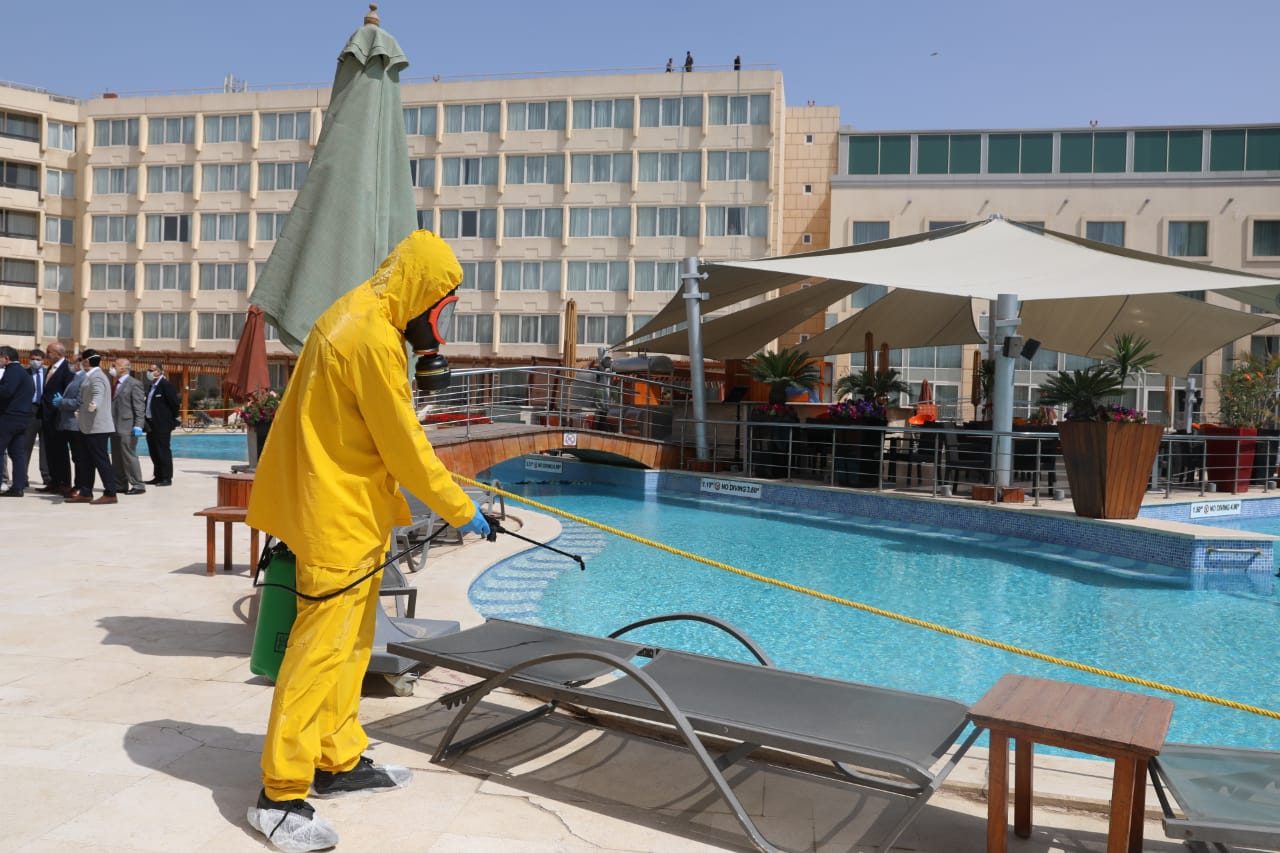 Egypt's Health Ministry on Wednesday confirmed 161 new coronavirus cases, bringing the country's total up to 282,582.
The total number of COVID-19-related deaths has now reached 16,332 nationwide, after the ministry announced 26 deaths.
And 798 patients were discharged from quarantine at isolation hospitals, raising Egypt's total number of fully-recovered cases to 216,217.
Prime Minister Mostafa Madbouly said earlier in July that Egypt has produced one million doses of coronavirus vaccines thus far.
The state has turned to local manufacture of vaccines in order not to be at the mercy of global production.
Following Madbouly's tour in the factory of the Holding Company for Biological Products and Vaccines (Vacsera), he added that is enough raw materials to enable Egypt to produce 600,000 doses per day.
A country-wide partial lockdown aimed at curbing cases that has been in place since May 6 ended in June.
All restaurants, cafés, shops, and malls can now resume normal business hours and stay open later than the previously enforced nine pm curfew.
Doctors and officials continue to warn the public to abide by coronavirus precautionary measures and push for vaccination, stating that social distancing is just as important as wearing a mask.
Egypt's vaccination campaign that began in January is still working to vaccinate medical staff, people over the age of 65, and those with chronic illnesses, but registration for the jab is open to all.
Egypt is currently using China's Sinopharm vaccine and the UK's AstraOxford vaccine. The Ministry of Health announced that it will soon begin producing Russia's Sputnik V and China's Sinovac vaccines at Vacsera.