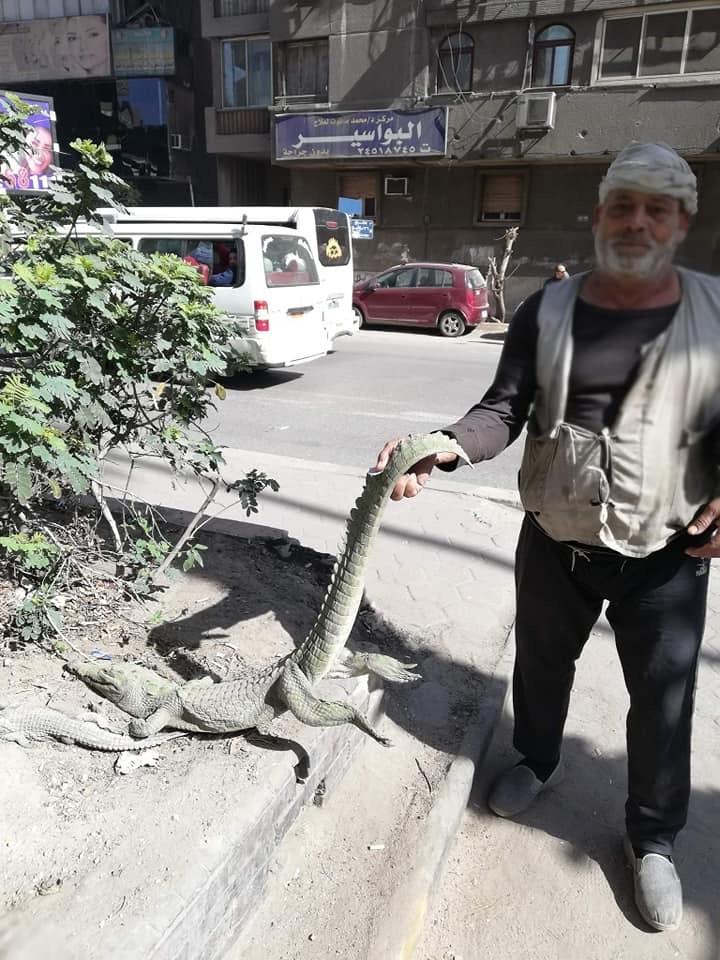 Crocodiles found in Giza's Mohandessin district on Tuesday did not escape from Giza Zoo, head of the Central Department of Zoology at the Ministry of Agriculture Mohamed Ragaei said.
Ragaei told Masrawy news portal that the crocodiles were most likely owned illegally by a citizen, who got rid of them when they became too large.
"Some breeders have strange tendencies to possess such animals," he said.
A street-sweeper in Mohandessin found the two crocodiles on the street; the first was over one meter long while the second was half a meter.
Images of the two crocodiles circulated across social media, causing panic among citizens.
The sweeper managed to catch the crocodiles, while some passers-by informed the security services of the incident. Residents revealed that the police then seized the animals and handed them over to the competent authorities.
Giza Zoo Director Rashad Rahim confirmed that the crocodiles came from Lake Nasser, where they were hunted by fishermen and then smuggled to Cairo for display in pet shops.
Crocodiles are sold on markets publicly but the Ministry of Agriculture has no right to stop the practice because the Ministry does not have judicial powers, Rahim said.