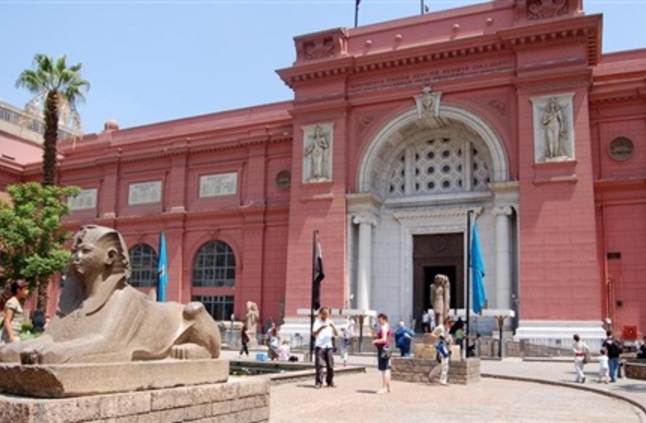 Minister of Culture, Enas Abdel Dayem, said on Tuesday that Egypt's theaters, cultural houses, National Circus and the Cairo Opera House will open for free in June 29 and 30 on occasion of the 5th anniversary of the June 30th revolution.
Abdel Dayem added that the Egyptians and Arabs can enter museums and tourist sites freely on June 30, and that the explanation service will be provided to all visitors with no charges.
"All cultural sectors will participate with cultural and art activities in 27 governorates. The General Authority for Cultural Palaces will participate with 237 activities and the Cultural Production Sector will organize nine performances by the Theater House on the country's theaters. The Popular House of Performing and Popular Arts will open it's doors freely to the public in Agouza, Gamasa city of Kafr al-Shiekh governorate and 15 May city of Cairo governorate," Abdel Dayem clarified.
She also said,"The Fine Arts Sector is ready to open the ministry's museums and exhibitions all over the country and organize symposiums to celebrate with [June 30 revolution]. The Cultural Development Fund will participate with art shows and workshops allocated for children and disabled people."
Shae added, "The Egyptian General Authority for the Book will organize the first book fair in Damietta Governorate's Ras al-Bar city. In addition, the Cairo Opera House will host a show titled Watanyat (Homelands) in June 29 and 30 on Alexandria and Cairo's theaters."
Edited translation from Al-Masry Al-Youm