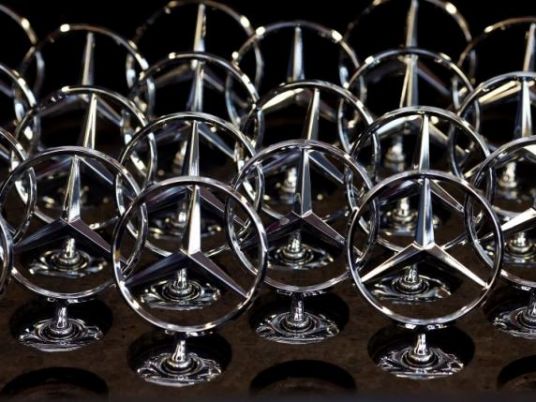 Daimler (DAIGn.DE) has hired auditor Deloitte Touche Tohmatsu to help with an internal investigation into its diesel-engine emissions technology requested by the U.S. Department of Justice, the luxury car maker said.
The investigation is to see if Daimler used devices to manipulate emissions tests and comes after another German carmaker, Volkswagen AG, admitted installing software that did so.
Daimler said last week that it was conducting an internal investigation of its certification process for diesel exhaust emissions in the United States at the request of the Justice Department.
Deloitte staff are combing through documents and emails from staff of Daimler's engine development site in Sindelfingen and its corporate headquarters in Stuttgart, German weekly Der Spiegel earlier reported.
In early April, owners of U.S. Mercedes diesel cars filed a class action saying the vehicles likely contained a "defeat device" used to cheat emissions testing, an accusation that Daimler, which owns the carmaker, denied.
The investigation comes six months after the U.S. Environmental Protection Agency said it would review all light-duty diesel vehicles in the United States after Volkswagen's admission that software in its diesel vehicles sold since 2009 allowed them to emit up to 40 times legally allowable pollution.