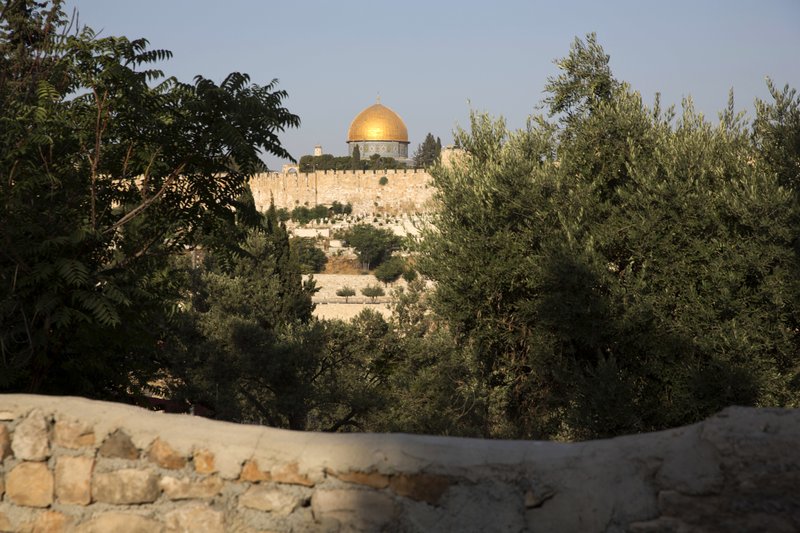 Pakistan's deposed prime minister Nawaz Sharif began two days of rallies Wednesday aimed at demonstrating his political strength, making stops from the capital Islamabad to his hometown of Lahore, ignoring security threats and drawing thousands of supporters.
Sharif planned to spend at least two nights along Grand Trunk Road, the main road from Islamabad to Lahore, during his first public appearances since July 28, when the country's Supreme Court disqualified him from serving for concealing his assets.
Prime Minister Shahid Khaqan Abbasi, who replaced Sharif days after his removal from office, hugged the three-time premier as he boarded a vehicle along with his supporters. Abbasi is a lawmaker from Sharif's ruling Pakistan Muslim League party.
Sharif's supporters showered rose petals on his vehicle and waved national and ruling party flags, chanting: "My Lion, your lion, Nawaz Sharif, Nawaz Sharif." The lion was Sharif's election symbol when he won the 2013 vote.
Despite the heat and humidity, hundreds of people walked for about 2 kilometers (1.2 miles) with Sharif's slow-moving convoy, as volunteers distributed bottles of water. Sharif's party decorated the route with his portraits and national flags.
Jamshed Ahmed Khan, a local trader, said the hot weather could not deter them from coming out to support their leader.
Two youths, Hamid Ali and Baz Mohammad, who came from the northwestern town of Sawabi to show their solidarity with Sharif, said they would even sacrifice their life for Sharif.
Local police officer Mohammad Ramzan estimated that up to 30,000 people were accompanying the convoy when it headed to the nearby garrison city of Rawalpindi.
Earlier, Asif Kirmani, a lawmaker from Sharif's party, said vehicles carrying supporters will pass through Islamabad's key road before entering Rawalpindi. From there the rally will continue on the main road leading to Lahore.
The rally comes a day after Sharif said he was determined to go to his home despite Monday's truck bombing in Lahore, in which two persons were killed.
Former information minister Pervaiz Rashid and top leaders from Sharif's party were seen in his car as he started his journey amid claims from opponents that Sharif's political career had ended after his disqualification by the court.
Sharif insists his removal from office did not mean the end of his future in politics. He plans to file a review petition in an effort to get his disqualification reversed.
Sharif says he wants to start a debate in parliament and the public to discuss why no elected prime minister has completed their full term in Pakistan, which has been ruled by army generals for more than half of its 70-year history.
Sharif has a history of rocky relations with the military, but since his removal he has exercised restraint in commenting on the sensitive issue of civil-military relations.
Last month's removal of Sharif briefly plunged Pakistan into political turmoil but parliament later elected senior lawmaker Abbasi as the country's new prime minister.
Sharif's party initially wanted Abbasi to serve as an interim premier for 45 days until Sharif's younger brother, Shahbaz Sharif, the chief minister of Punjab, secures a national assembly seat in a by-election.
But now Sharif says his party won't replace Abbasi with his brother.
Under Pakistan's laws, Sharif cannot lead his party because of his disqualification and he is expected to give this position to Shahbaz Sharif this week.
Sharif's rally comes a day after firebrand opposition cleric Tahir-ul-Qadri returned home abroad amid pending court cases against him in Pakistan. He wants justice for eight of his supporters killed in anti-government rallies in 2014.
Qadri has asked his supporters to wait for his call for holding a rally on the same Grand Trunk Road from where Sharif will travel this week.