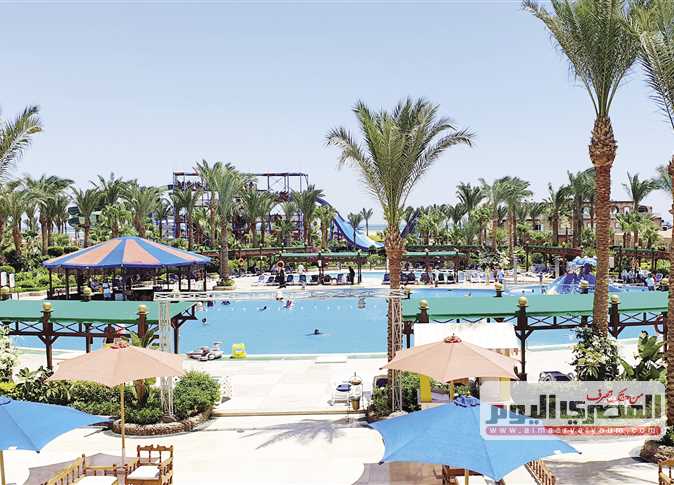 Hotels and tourist resorts on the Red Sea announced discounts, coinciding with the mid-year vacation, to attract the largest number of Egyptians for domestic tourism and vacations.
The Director of Contracts at a tourism company in Hurghada Mahmoud Arafa said that the reduction rate for domestic tourism ranges from 15 to 25 percent.
Reservation prices start from LE1,200 for a double room for comprehensive accommodation and children are free of charge up to 12 years.
This comes in an effort to compensate for the decline in foreign tourism from Europe and Russia, amid precautionary measures to protect guests and workers from the coronavirus.
Workers in the tourism sector in Hurghada called on Egyptians to spend their vacations in hotels and tourist villages in Hurghada to attract domestic tourism, as part of a plan to promote and support the sector.
The Head of the Tourism Syndicate Basem Halaqa said late last month that hotel occupancy is expected to increase to 100 percent in the coming days, with the start of the holiday season and the tourism sector's success in implementing precautionary measures at the highest level.
The mid-year vacations revive the domestic tourism and contribute to raising hotel occupancy rates, especially in the areas of Sharm el-Sheikh, Hurghada, Luxor and Aswan, Halaqa added, in exclusive statements to Al-Masry Al-Youm.
Egypt's tourism sector lost upwards of $7.7 billion due to the pandemic in 2020. Being a pillar of Egypt's economy, the industry provides a large percentage of the country's GDP and employs over three million Egyptians.
The tourism industry has been hit badly over 2020 due to the outbreak of coronavirus pandemic. Several countries have sealed its borders and banned travel to contain the spread of the disease.
Edited translation from Al-Masry Al-Youm