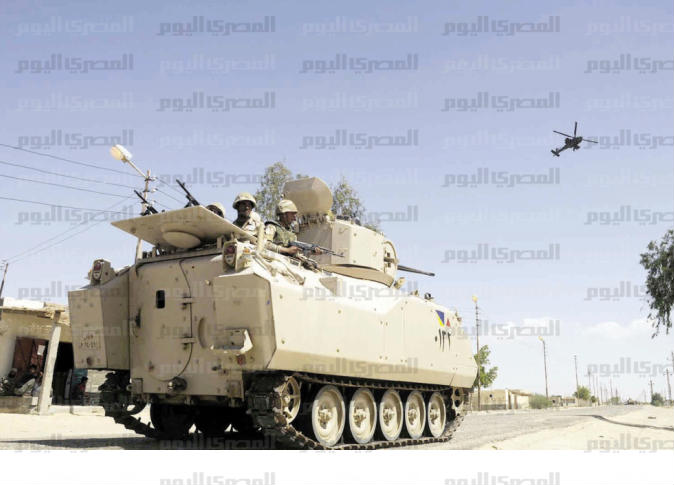 In any conflict, civilians are often the most affected by violence and unrest. Al-Masry Al-Youm met and told the stories of the residents from Sheikh Zuweid who were displaced after July 1's "Bloody Wednesday," the military operation against terrorists.
Convoys of cars on the international route were driving towards Arish or Ismailia on the west bank of the Suez Canal, making the displaced men reluctant to talk to the newspaper as they feared the terrorists would think they were giving up their whereabouts. Al-Masry Al-Youm therefore agreed not to mention full names or take pictures.
The people of Sinai have a strong sense of belonging to their land. They have sacrificed a lot to take it back from the occupation. Today, they are forced to escape from the scourge of fire in Sheikh Zuweid and Rafah in search for a last chance at survival, hoping to one day return to their homes.
"We are accused in the media by so called strategic experts of covering for the terrorists," says Abdel Rahman. "That is not true."
"People envy us for the land we own," he adds. "I tell them come take it and give us alternative housing in the provinces of the Nile Valley."
"We have had no electricity or gas for a week," he complains. "And we have to wait for hours at security checkpoints to go home."
"We have no weapons to fight the terrorists," he says angrily. "Give us weapons and we will eliminate them."
"So called friendly fire hits our houses, and the government does not compensate us in any way," he says.
"I live close to a checkpoint. The troops cut the olive trees in my farm because the terrorists hide behind them," he says. "I had to leave because I have nothing left there."
Ibrahim, another displaced resident, says he is humiliated everytime he crosses a checkpoint. "Once they see on your ID card that you are from Sheikh Zuweid or from Rafah, they think you are a terrorist," he says.
The security situation is not the only problem, according to Ibrahim. "Most government employees here come from the Nile Valley and not from Sinai," he says. "Some of our youths who find no jobs are compelled to join the terrorists."
Mostafa says he had saved LE10,000 to get married. "They were all spent on rent and daily expenses when I escaped from the danger with my family," he says.
"You cannot get fresh water from the wells because you need a pump for that and there is no electricity," he says.
Mohsen Attia, under secretary of the Social Solidarity Ministry in northern Sinai, says the governor has issued instructions to help the displaced. "There are 1,400 displaced families," he says. "We have provided them with food and blankets, and we are studying ways to give them monthly financial assistance."
Edited translation from Al-Masry Al-Youm