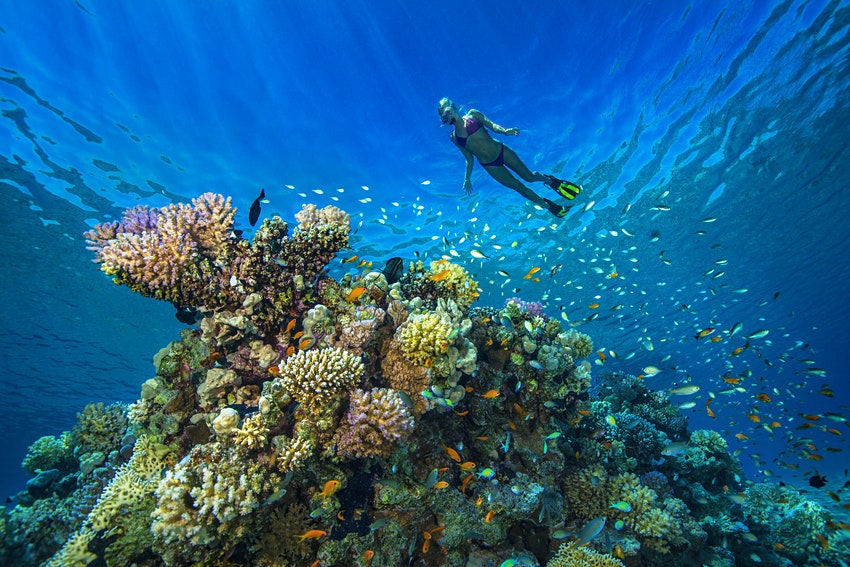 Egypt has once again been named the second-best scuba diving destination, according to Dive Travel magazine's 2020 poll.
The magazine said on Wednesday that Egypt has maintained its position since 2019, once again commanding a large proportion of the vote, and that there was "a lot of enthusiasm for a nation that has seen its beleaguered tourist industry suffer a number of setbacks over the last decade."
"With its crystal clear blue waters, year-round sunlit, cloudless skies, vibrant coral and a good range of big to little critters to delight over, the Egyptian Red Sea is not just one of the world's best diving destinations, but the birthplace of a great many love affairs with the underwater world," it added.
"Regular visitors will no doubt be pleased to see two Egyptian centers making the Top 10 for the first time in 2020", the magazine added.
Winners of the 2020 DIVE Travel Awards are the outcome of a poll that covers 108 different destinations, 329 liveaboards and almost 1,100 different dive centers and resorts, with over 11,000 nominations and 30,000 votes cast over six months, the magazine explained.
"It's been a tough year for the dive industry. It's been a tough year for the world in general."
"We wondered if we should even run a travel awards, but in the end, we decided we wanted to celebrate the best of the best, keep the conversation going, and do our little bit to keep people enthusiastic about travel and scuba diving. Thank you everybody who participated; we could never have done it without you, and we're keeping our fingers crossed that we'll all be wearing proper masks as soon as possible!" it said.
Indonesia topped the DIVE Travel list for the fourth year in a row, with Malaysia placing third after Egypt, followed by Philippines, Maldives, Fiji, Australia, Mexico, Thailand, and Papua New Guinea.