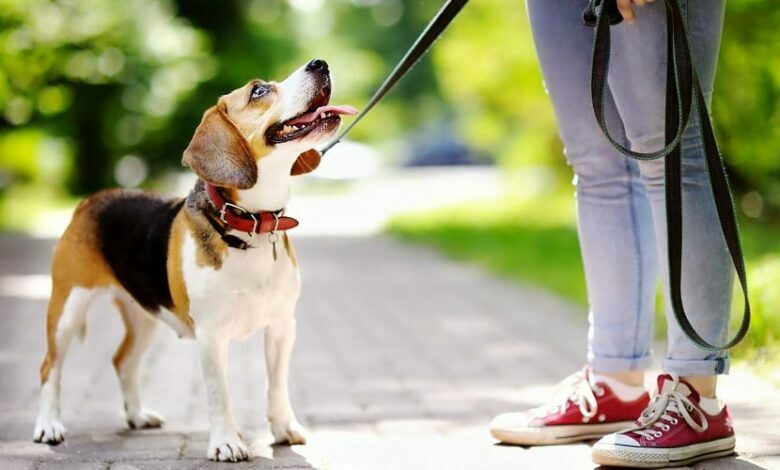 Egypt's top prosecutor Hamada al-Sawy ordered the detention of a dog owner in Sheikh Zayed City, pending investigation, after his dog wrongfully bit and severely injured a neighbor.
The dog owner was charged with negligence and a lack of care by leaving the dog off the leash or muzzled, which resulted in the incident.
The victim has been in a coma ever since the incident. 
The Public Prosecution received a notification on February 27 from the victim's wife that he had been severely injured and was transferred to hospital.
He then entered into a coma after the neighbor's dog attacked him in a residential complex in Sheikh Zayed.
Prosecutors listened to statements of the victim's family.
According to their testimony and investigations, the victim, accompanied by his son returned to the property in their place of residence, saw the dog off the leash and not muzzled, on the balcony of his residence.
They were in a state of terror and panic, and headed immediately to the accused's house to ask him to tie the dog so that no one would get injured. 
As they knocked on the door of his house and were talking to the maid, the victim was relentlessly attacked by of the dog. 
The victim's son sought help from the neighbors and the son of the dog owner came out and managed to control the dog after the victim but serious injury had already happened.
The victim was taken to the hospital for first aid and on arrival his heart stopped.
He was resuscitated half an hour later and transferred to the intensive care room, where he is still in a coma.
According to witnesses, the dog had previously attacked the victim and a neighbor in the same property complex.
Other neighbors akso suffered some injury when the dog was able to jump over the wall of the garden of the accused's residence.
After interrogating the accused abd his maid the Prosecution established that the attack took place as a result of the dig trying to protect the owners. 
The dog has since been caught by authorities, in a decision by the Public Prosecution, and was presented to the Directorate of Veterinary Medicine in Giza for examination.
They confirmed that it was free of any abnormal symptoms, and that it had received all the necessary vaccinations, and had a license.